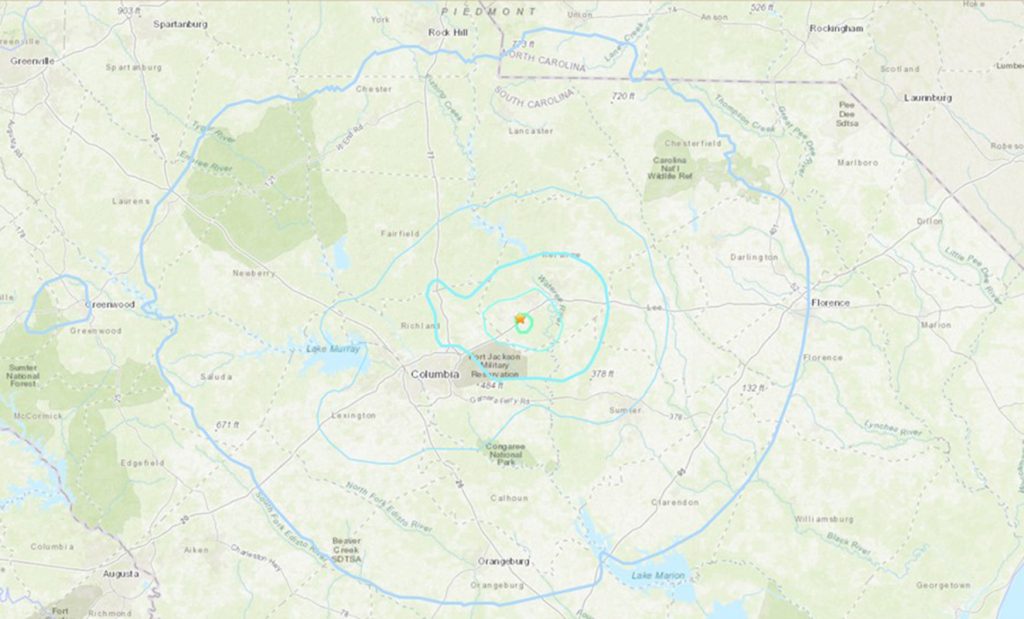 FAIRFIELD/BLYTHEWOOD – A 3.3 magnitude earthquake occurred six km east of Elgin Monday morning, about 1:30 a.m., according to the U.S. Geological Survey.
Many residents in Blythewood and Fairfield County took to The Voice's Facebook page to report not only feeling the strong tremor, but some said it sounded like a sonic boom and shook their homes.
One resident commented, "I am in Pontiac and it felt and sounded like a bomb went off. Huge boom and shaking. Vibrated my house for about 5 seconds. No sleeping through that!"
Another wrote, "Yes, seem to last longer than previous quakes we have had recently. Dog started barking."
An Elgin resident commented, "I am only 1.5 min from epicenter. It was the most impactful one yet – even more than the 12/27/2021 one. Much more."
Two more tremors occurred Tuesday according to the U.S. Geological Survey, with four aftershocks trailing through Wednesday, making seven emanating from the Elgin area in less than 36 hours. Several of them were felt as far away as Columbia and Lexington.