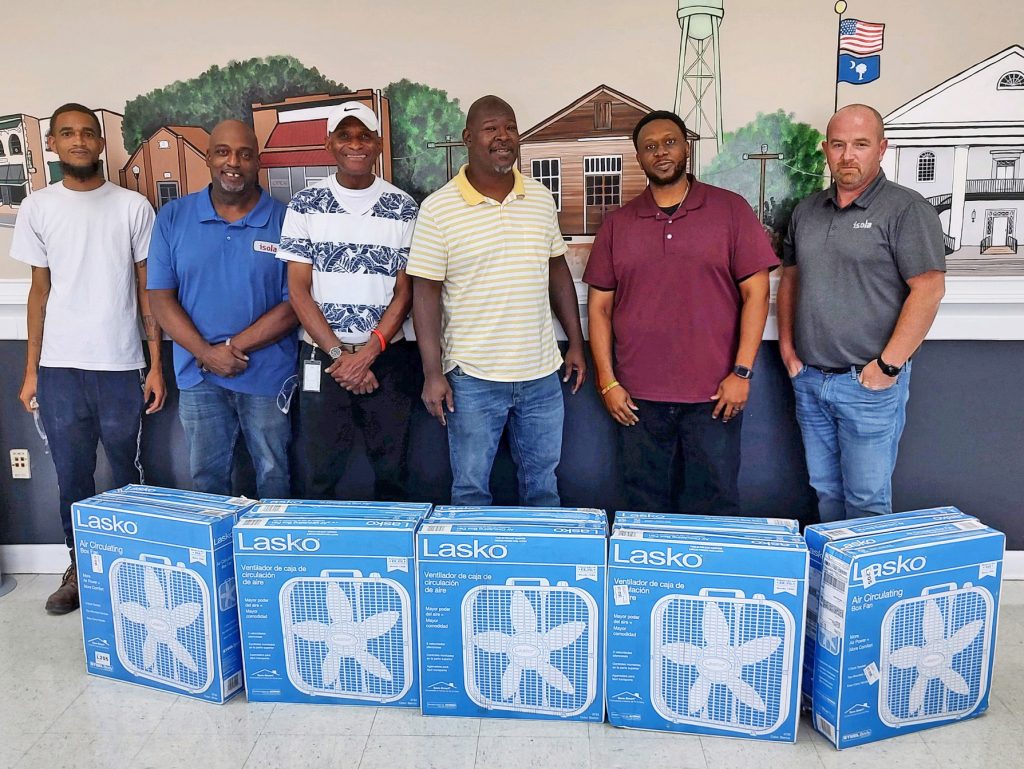 WINNSBORO – Darreyl Davis and the Believers & Achievers hosted a fish fry and carwash fundraiser at Advance Auto Parts on Saturday, June 25 to fund fans for seniors in the community.
Davis collected about 30 fans prior to Saturday's event, including 10 donated by Isola (pictured above).
Saturday's event was even more successful as Believers & Achievers collected a total of 70 fans and raised over $1100.