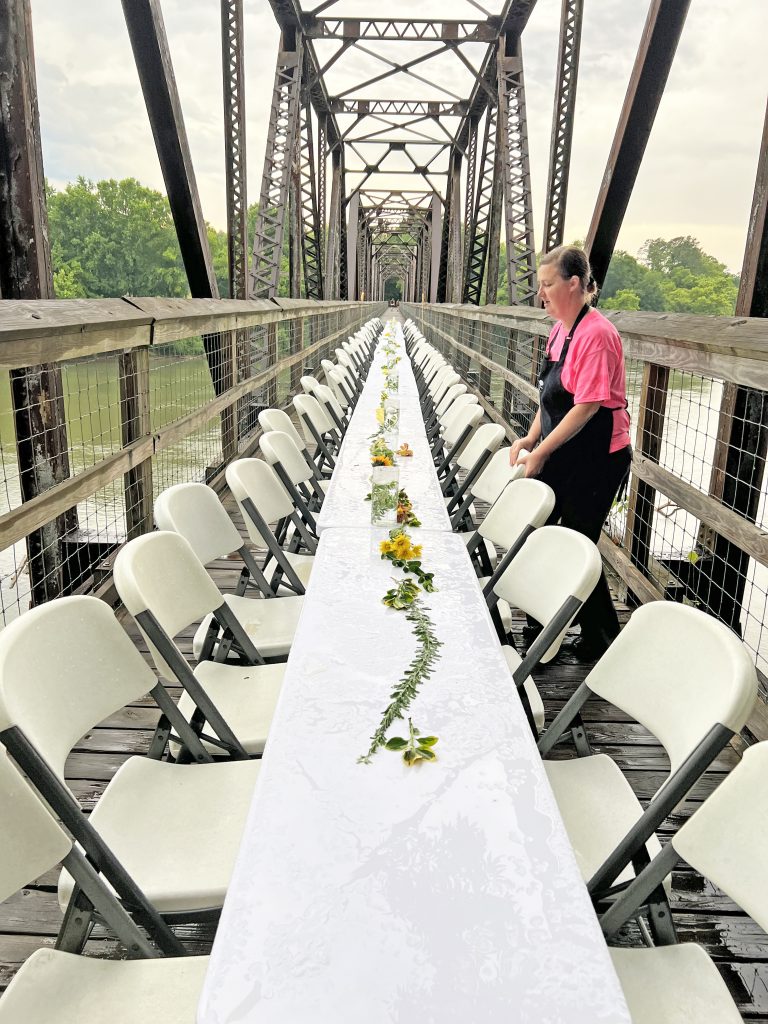 JENKINSVILLE – Almost a hundred ticket holders attended Fairfield Chamber of Commerce's annual Farm-to-Table Dinner on Thursday night high above the Broad River.
Following a short storm that brought ideal evening temperatures, the dinner, catered by Sarah-N-Geo's, was served at tables across a restored train bridge spanning Broad River at the Alston Trailhead in Jenkinsville.
Catie Brigman balances serving tray over the bridge.

Sarah-N-Geo's catered the farm-to-table meal.
Patti Wilkes, Jayne Blumberg and Barbara Yongue at the farm-to-table dinner.

Servers Terrie Smith, Liz Cany and Meagan Brigman.
Winnsboro artist Barbara Yongue brought her paint brush Thursday when she attended the Farm-to-Table Dinner held on the restored railroad trestle high above the Broad River. Yongue recorded the event on canvas on scene, including many attendees in the painting.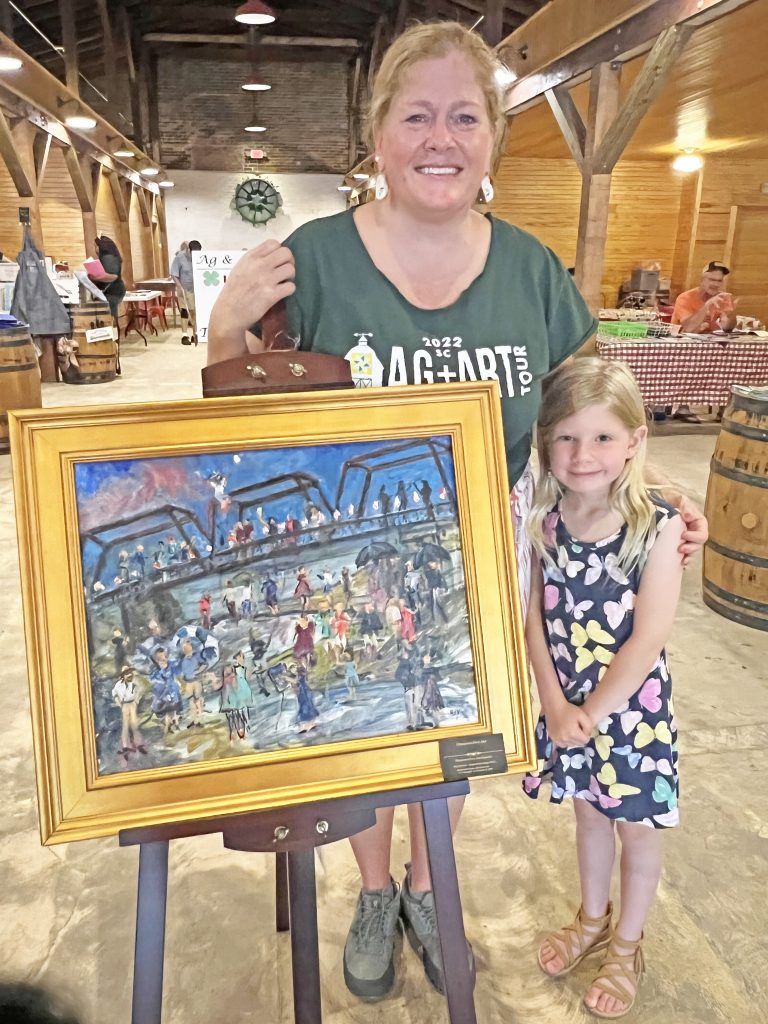 Such a great time was had by all, that Yongue decided to continue the celebration by offering her painting to the Chamber to be sold to the highest bidder as a fundraiser for the Palmetto Trail. The event was held at the Alston Trailhead in Jenkinsville, which is part of the Trail.
The painting, titled 'Dinner on the Broad,' at left, is being featured on the Fairfield County Farmer's & Artisan's Market Facebook page and bids can be made by message on that page or by emailing [email protected] It can also be viewed at next Saturday's Farmers & Artisan's Market.
At press time, the highest bid was $400. The winner will be announced at 12 noon next Saturday at the Farmers Market at 117 E. Washington Street in downtown Winnsboro. All proceeds will be donated to the Palmetto Trail.
Historical Camden ladies with a craft activity and homemade keepsakes at Crazy Chic Heritage Farm.

Fresh Picked Band played at Crazy Chic Heritage Farm | Crazy Chic Heritage Farm
Chalonah Romey – All Doggone Treats

Shameika Sims purchasing herbs from The Herb Lady, Adele Pauling
Home Grown on the Farm | Photo: Mike Fanning

Tracy Roberts, Home Grown on the Farm

Home Grown on the Farm | Photo: Mike Fanning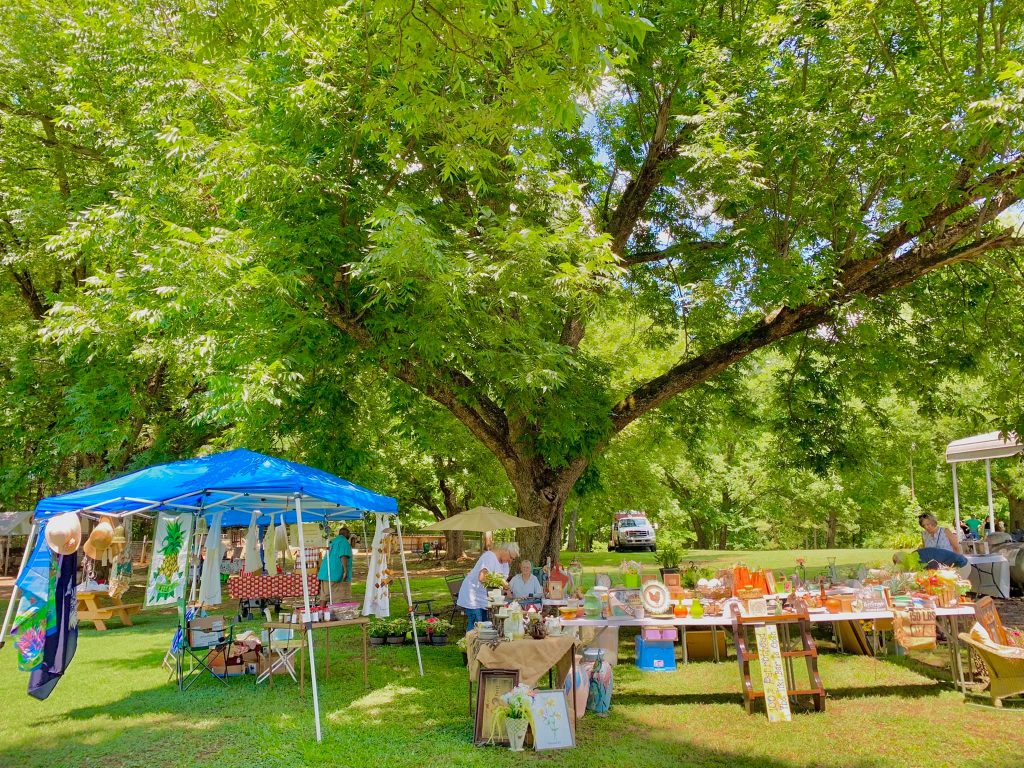 Gypsy Wind Farm | Mike Fanning

Visitors at JB Farms