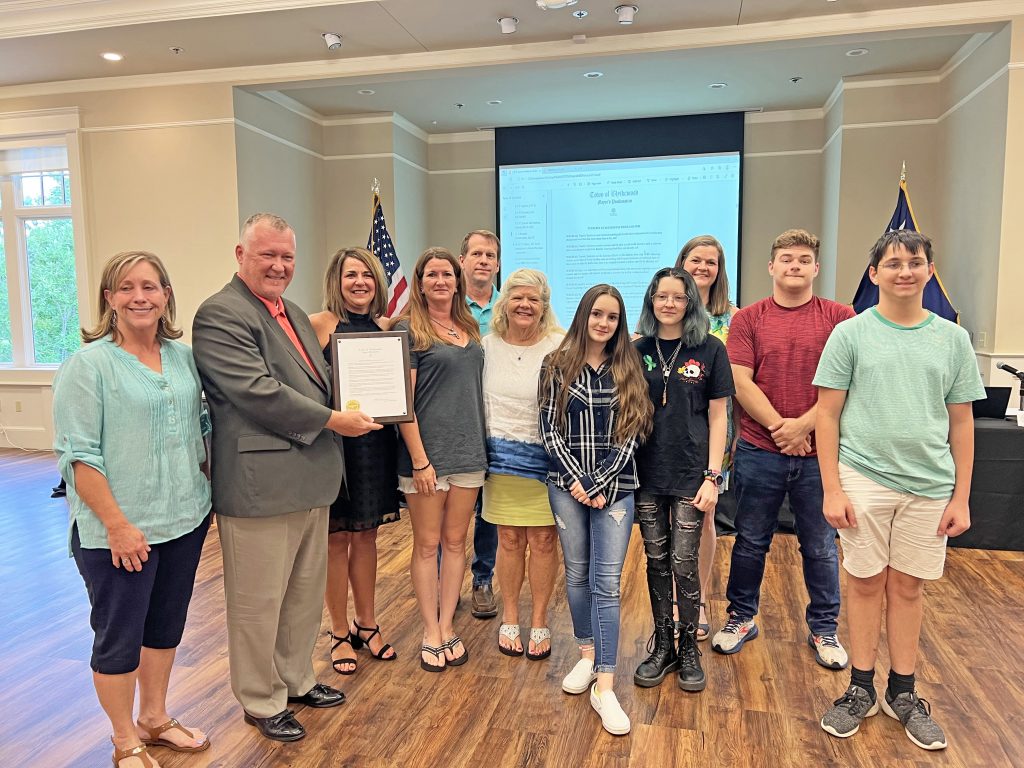 BLYTHEWOOD – Local members and friends of the Greater Carolina Tourette Syndrome Support Group gathered for a photo op during Monday night's town council meeting following the reading of a proclamation by Mayor Bryan Franklin for Tourette Awareness Day.
Heather Ramsey, director of the group, talked about the need for members of the community to be aware of what the symptoms of the syndrome are: repetitive movements such as blinking the eyes or shrugging the shoulders or unwanted sounds (tics). These things, Ramsey said, are caused by an inherited disorder.
Ramsey took the opportunity to also recognize two youth ambassadors for Tourette Syndrome – Joshua Ones and Haley Baum.
For more information about Tourette Syndrome's local group, go to Facebook: Greater Carolinas Tourette Syndrome Support Group.