COLUMBIA – Effective July 1, 2022, Richland School District Two will have a new Chief Technology and Innovation Officer. Tommy Carter, a 25-year veteran of the district, will take over the position replacing Tom Cranmer who is retiring. Carter has held positions in Richland Two as a Systems Administrator, Senior Systems Engineer and Director of Information Technology Operations.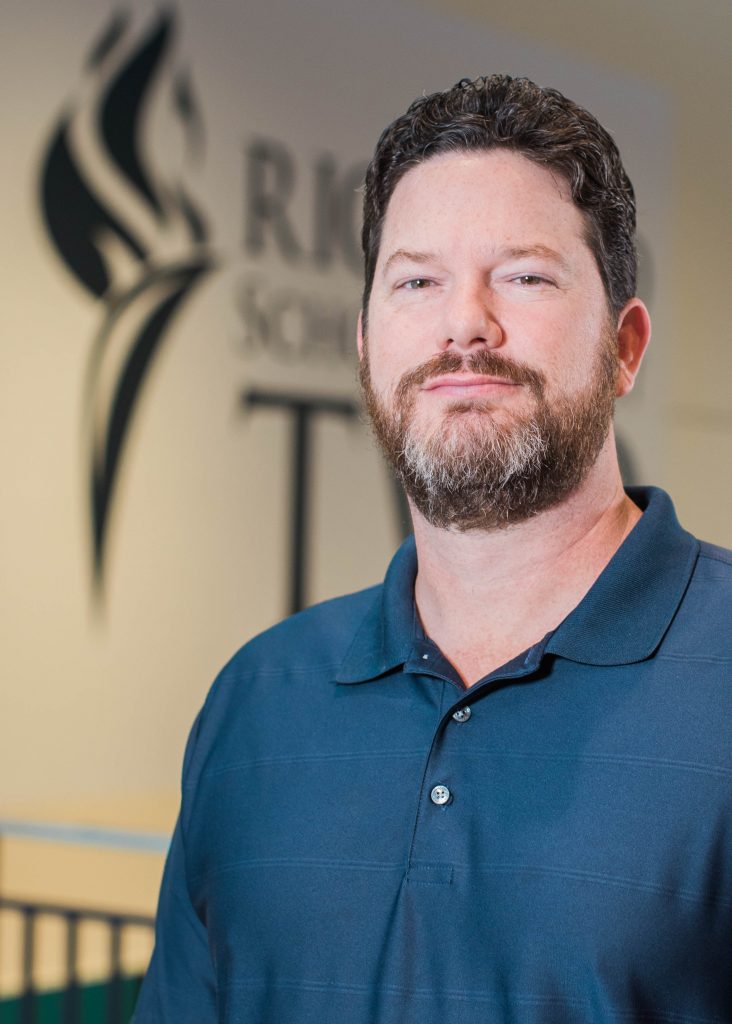 Carter says he is eager to continue solving problems and innovating in Richland Two.
"I am honored and excited to take on this new leadership role," he said. "The Richland Two Technology and Innovation team truly exemplifies what it means to be premier. It will be my privilege to support a school community that means so much to me and my family."
"Mr. Carter has demonstrated his expertise in strategic planning, data security, and has done an outstanding job improving the overall educational experiences for our students," said Superintendent Dr. Baron R. Davis.
"I congratulate Mr. Cranmer on his retirement and thank him for 25 years of being an expert in technology," Davis said. "He has led the district to local, state and national recognitions in education technology including a S. C. Senate Resolution in 2007 commending the district for its success in education technology."
Cranmer said the journey of transforming education with technology throughout his career has been amazing.
"We have seen such dramatic changes in technologies with groundbreaking innovations for modernizing the tools and strategies students use as part of their education experience," Cranmer said. "We began with virtually no technology and transformed to students having their own personal computing device, sophisticated software, and a modern school setting that is nationally recognized. I want to sincerely thank Richland Two for the opportunities, the exciting challenges, and all the terrific memories."
Prior to joining the Richland Two staff, Carter worked for two years in Horry and Georgetown County School Districts. He attended Coastal Carolina University where he graduated with a bachelor's degree in Computer Science. He and his wife, Tammy, have three children. Their daughter Eva attends a Richland Two school and sons Bryce and Hayden are recent graduates.