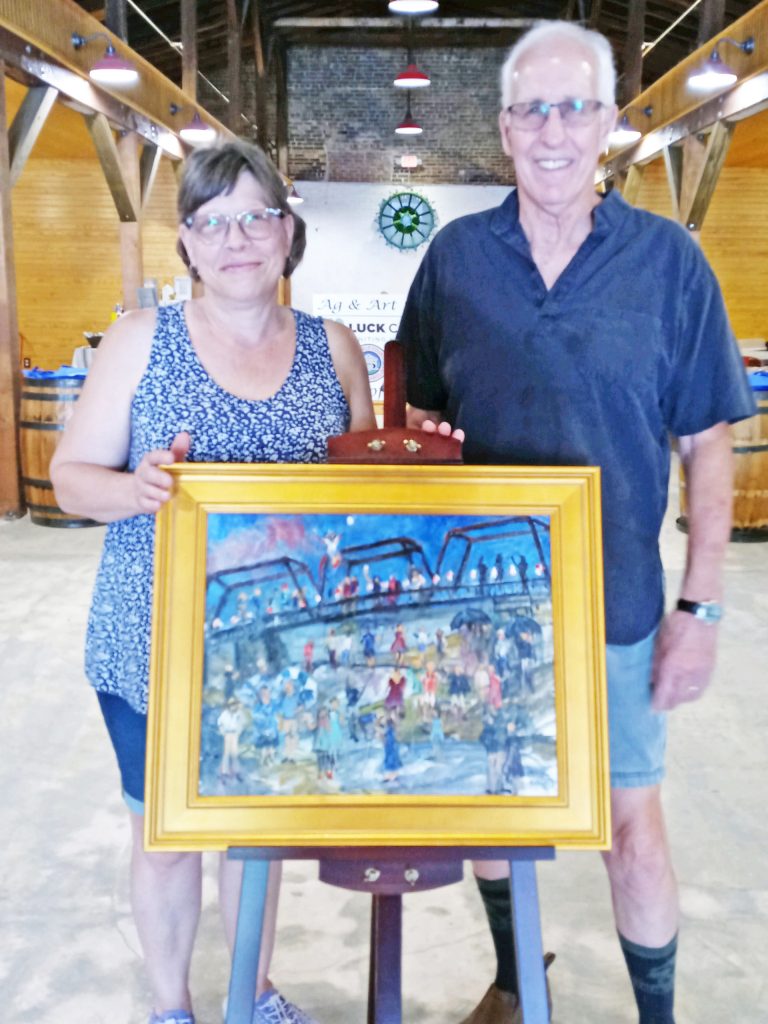 WINNSBORO – Marcia and Bill Wedding took home the grand prize 'Dinner on the Broad' original painting with a $500 bid.
The painting was created by Winnsboro artist Barbara Yongue during the Fairfield County Ag + Art Tour's kickoff Farm-to-Table Dinner on Thursday, June 16.
The dinner was held on the restored railroad trestle high above the Broad River at the Alston Trailhead in Jenkinsville. Yongue recorded the event on canvas on scene, including many attendees in the painting. Yongue offered her painting to the Chamber to be sold to the highest bidder as a fundraiser for the Palmetto Trail.