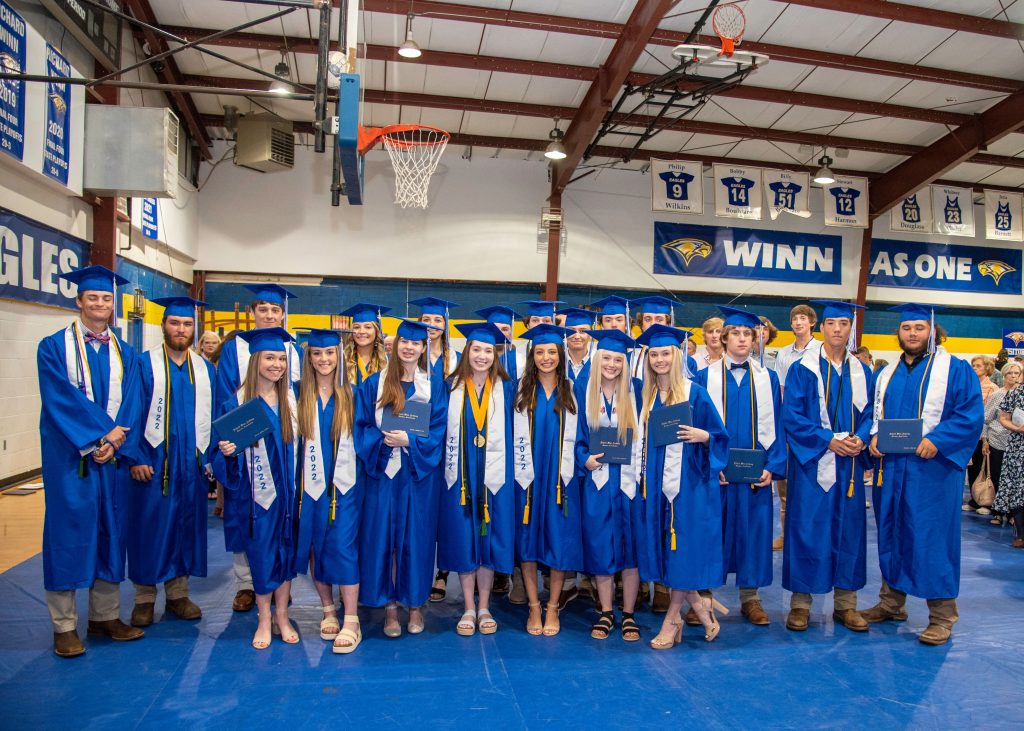 WINNSBORO – Richard Winn held its commencement for the Class of 2022 on Thursday, May 19.
The 22 seniors who walked the stage have plans to enter the workforce or attend The Citadel, Clemson University, Erskine College, Midlands Technical College, Newberry College, Southeastern Community College, The University of South Carolina, USC Lancaster, and York Technical College.
"We stand humble and proud behind you as you transition into the next chapter of your life," penned Head of School Kristen Chaisson in a letter to the class. "You have made an impression that will forever echo in our hallways. The resiliency found within this class reminds us that strength is found in unity. You all have made a difference at Richard Winn Academy."
For photos of the graduating class, see the June 9 issue of The Voice of Fairfield.