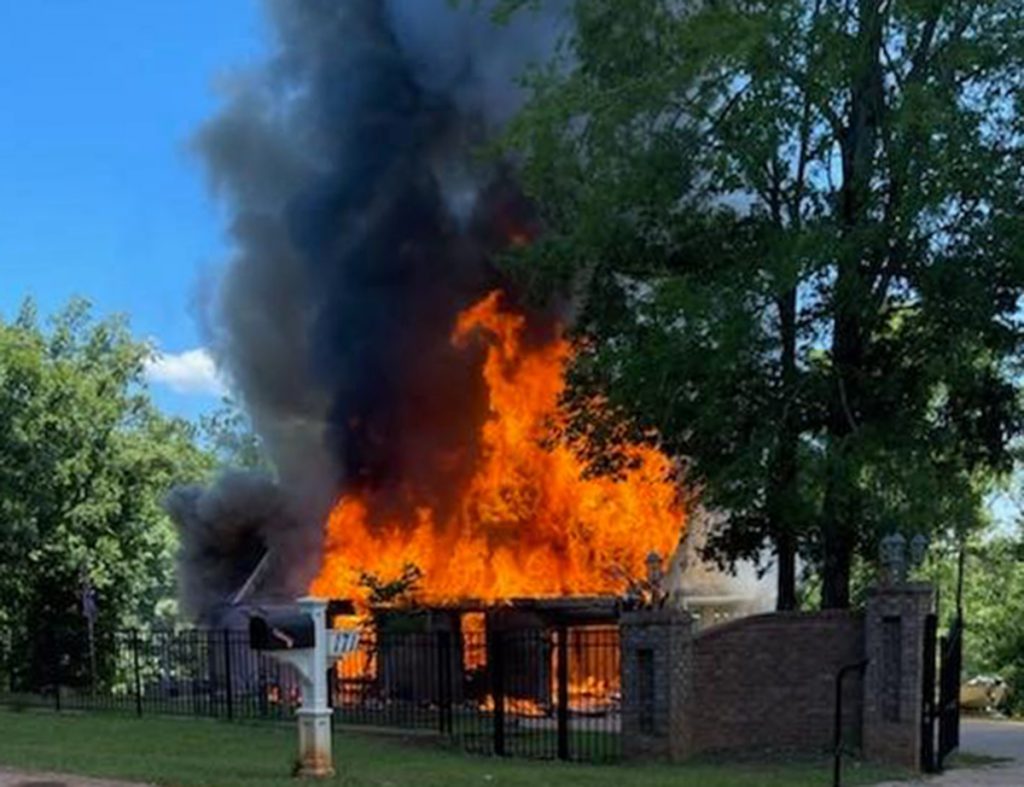 BLAIR – Fairfield County Fire Service's units were dispatched to a structure fire on Goodlett Lane in Blair at 11:37 a.m. on Saturday, June 18.
The first arriving units found heavy fire conditions and confirmed all occupants were out of the home. Even with mutual aid from Newberry County responders, it took crews several hours to control the fire; units remained on scene for almost five hours.
No injuries were reported, but the home was destroyed.
It is believed the fire began after a malfunction with a portable generator, which was running in the garage due to a power outage in the area.