BLYTHEWOOD – Blythewood photographer Gregg Martin is facing new sexual misconduct charges.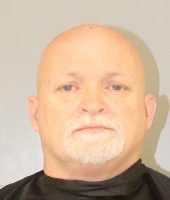 Sheriff Leon Lott said that Martin was charged May 25 with sexual exploitation of a minor 2nd degree and sexual exploitation of a minor 3rd degree stemming from a 2019 incident.
These new charges are from an additional victim who emerged after learning that Martin had been charged with other crimes.
He was arrested again on June 1 and charged with sex/peeping tom, eaves dropping or peeping.
Martin was originally arrested on April 8 after reports of him taking inappropriate photographs of a young girl under his care. He was charged with engaging a child under 18 for sexual performance in addition to unlawful conduct toward a child.
On Friday, May 6, Martin was arrested again and charged with Exploitation of a Minor 1st Degree (3 counts), Exploitation of a Minor 2nd Degree (2 counts), Exploitation of a Minor 3rd Degree, Kidnapping, Promoting Prostitution, Criminal Sexual Conduct 1st Degree and Criminal Sexual Conduct 3rd Degree.