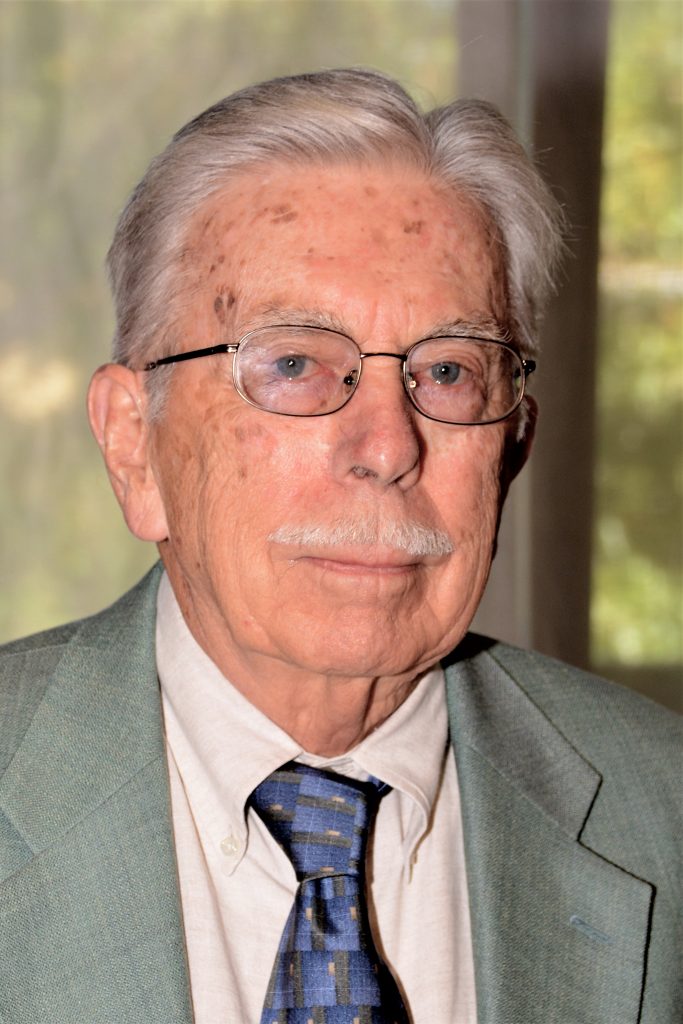 COLUMBIA – Kenneth W. Baldwin, Jr. passed away peacefully June 13, 2022. He had been a resident of Still Hopes Episcopal Retirement Community in Columbia, SC since 2016.  
He was the son of Mr. and Mrs. Kenneth W. Baldwin Sr., of Columbia and Myrtle Beach, and the grandson of Mr. and Mrs. George Baldwin of Columbia. His family has had ties to Ridgeway and Fairfield County since the 1800s.
Ken graduated in 1943 from University High School, which was located in Wardlaw College on the campus of the University of South Carolina. He graduated from USC in 1949. His career was spent in journalism and he worked in radio, television, and print mediums in various cities in SC but primarily in Greensboro, NC.
After the death of his first wife, Maretha "Bobbie" Derrick Baldwin, Ken returned to the Columbia area. Although he had lived away from Columbia for nearly 50 years, family members and those who knew him understood that a part of his heart was always near his origins.
In moving back to the Columbia area in 2002, he resumed his life-long friendship with college sweetheart Phyllis DeLoach and they married. They built a home in Cobblestone Park in Blythewood, SC which they enjoyed for a dozen years before moving to Still Hopes Episcopal Retirement Community. Phyllis predeceased him in 2020. While living in Blythewood he served on the town's Architectural Review Board and as a member of the Doko Meadows Park Foundation.
A lifelong Episcopalian, he was most recently a member of St. Stephens in Ridgeway, SC, and attended services in the chapel at Still Hopes while a resident there.
Ken always enriched the lives of those around him, and was known for his kindness, humility, and persistent optimism. He enjoyed golf, good conversation, and spent a great deal of his free time furthering his hobby of genealogy. Spending time with his family was always a highlight for him.
His final resting place will be in the memorial garden he helped establish at St. Francis Episcopal Church in Greensboro, NC, alongside his first wife, Bobbie.
Survivors include his daughter, Karen Baldwin Fox of Greensboro, two grandchildren, Jessica Cotten (Joseph) of Pennsylvania, and Jonathan Fox of Tennessee. He enjoyed a great relationship with Phyllis's children, Chris Deloach (Lisa) and Nancy Stankowski (Bill) along with other cousins, nieces, and nephews. He will be greatly missed by all who knew him.
In lieu of flowers, memorial donations can be sent to St. Stephen's Episcopal Church Memorial Fund, PO Box 26, Ridgeway, South Carolina 29130 or USC Office of Gift Processing, Baldwin Business and Financial Journalism Endowment Fund (B11412), 1600 Hampton Street, Suite 736, Columbia, SC 29208.
There was a drop-in gathering for friends and family to celebrate his life on Tuesday, June 21 from 2-4pm at State and Frink Art Gallery, 2025 State Street, Cayce, SC.