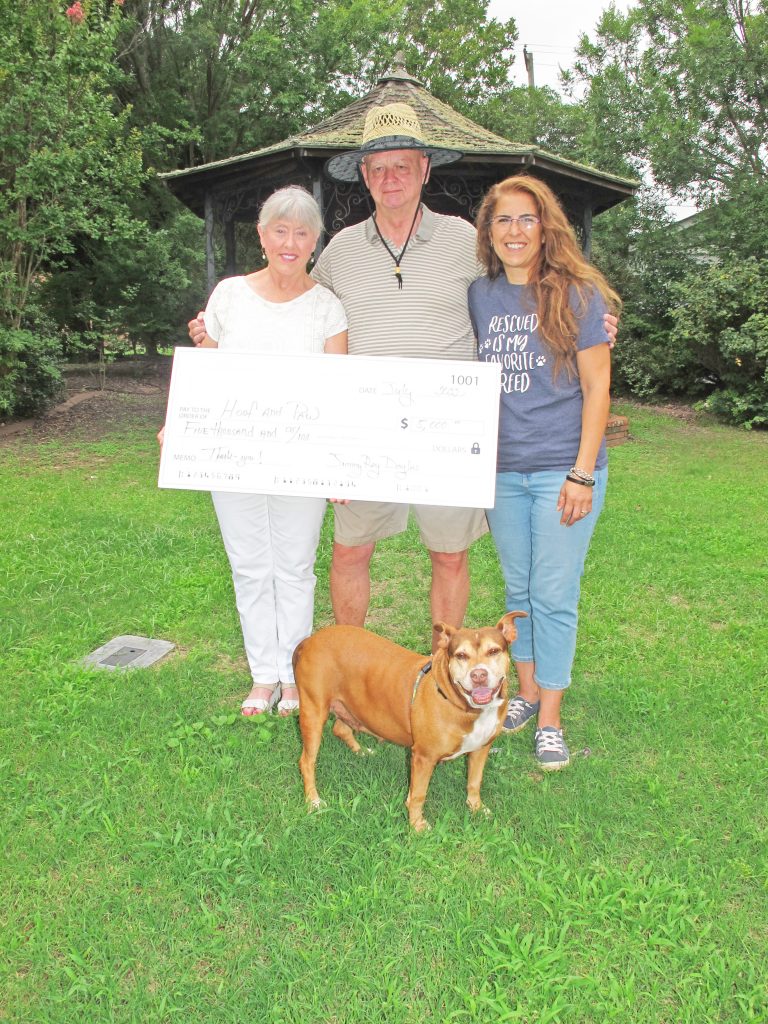 WINNSBORO – Kathy Faulk, left, president of the Hoof & Paw Benevolent Society, accepts  a $5000 matching donation from Jimmy Ray Douglas in honor of Samira Yaghi,  the volunteer rescue coordinator for the Fairfield County Animal Shelter who was recently awarded $35,000 from Petco for her volunteer work and dedication at the shelter. Douglas will match all donations to Hoof and Paw up to $5,000 until the end of the year.
"My donation is meant to show my appreciation to Sam for her dedication to the Shelter," Douglas said. "Without Sam and the other volunteers and the generous donations from Hoof & Paw, I don't know how the Shelter would make it."
The matching donations can be made to Hoof & Paw, P. O. Box 168, Blythewood, SC, or visit our website at hoofandpaw.org. Just click the donate button found at the bottom of each page.
"We are working very hard to meet this wonderful fundraising opportunity. Shelters and rescues in SC need us now more than ever," said Kathy Faulk.