Shelter in place has been lifted. I-77 Northbound is open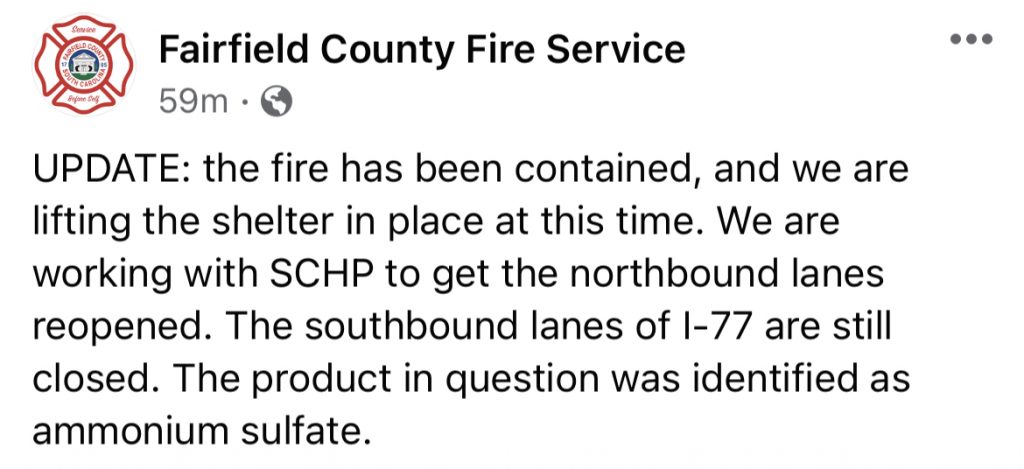 FAIRFIELD COUNTY – A fatal accident occurred at about 4 a.m. Thursday at the 32 mile marker on I-77 near the peach road exit.
According to Fairfield County Sheriff Will Montgomery, there is at least one fatality.
"We have traffic stopped at least a half mile from the accident in each direction on I-77 right now and we may be moving that out to one mile," he said.
Montgomery said the crash involved a car and a truck and that a substance the truck was carrying is on fire and has been burning since the crash happened. At this time he said it has not been determined what the substance is but authorities are on the scene.
More information will be provided as it becomes available.