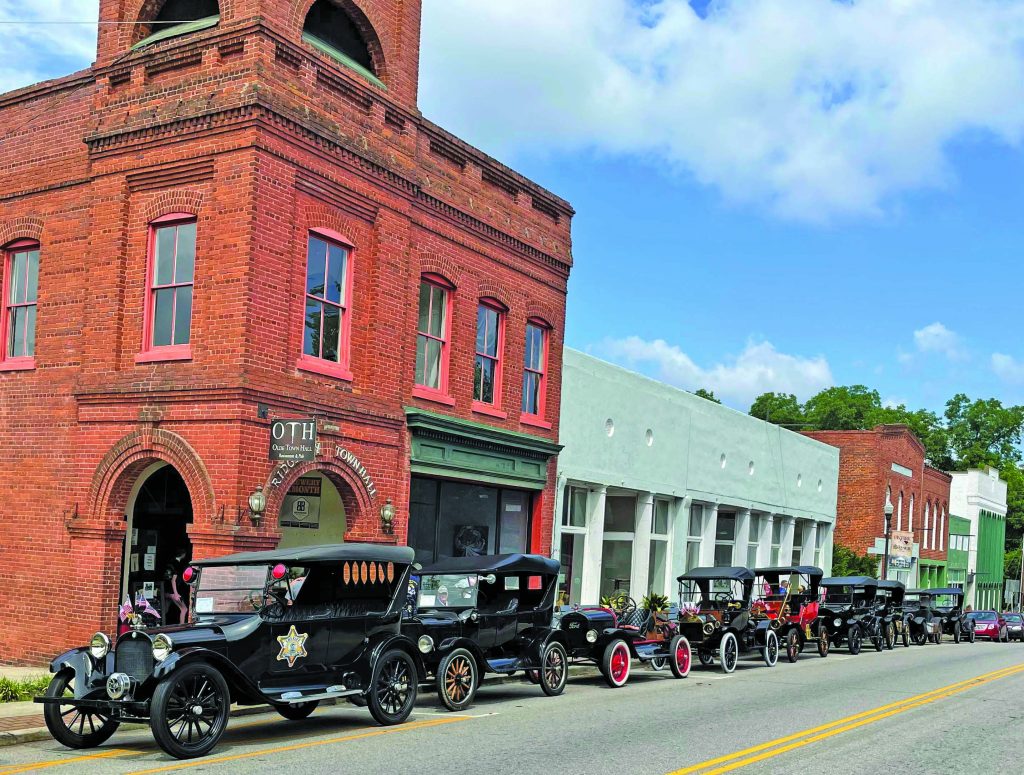 WINNSBORO – The Horseless Carriage Club toured Fairfield County last week, entertaining residents as the vintage cars wound through downtown Winnsboro, Monticello and Ridgeway.
About 50 vintage, pre-1928 cars, belonging to club members throughout the southeastern United States, take an extensive tour of an area of the country every year. This year, they chose Fairfield County.
The cars, driven by their families, arrived in Winnsboro Friday morning, parading slowly through the streets of downtown before congregating in the parking area at Wilson Chevrolet where they were formerly welcomed to Fairfield County. They then traveled to Lake Monticello Park where the club members visited over a catered lunch at the Monticello recreation center.
On Saturday, they were on display from 10 a.m. until 2 p.m. along Palmer Street in Ridgeway.
Jodie and Dwayne Wright, from Enoree, SC along with Teresa Bright from Sanford, NC, cruised into Fairfield in a 1912 Cadillac.
Another family on the tour, the Winslows drove showed off their 1912 Cadillac and 1914 Ford Model T, two of their seven antique cars.