COLUMBIA – Karan Teresa Crout, 64, of Columbia, died Tuesday, July 19, 2022. Born August 25, 1957, in Columbia, she was the daughter of the late Jacob Curtis and Dorothy Hood Crout. In addition to her parents, she was preceded in death by two sisters, Glenda Crout and Sandra Louise Crout Day.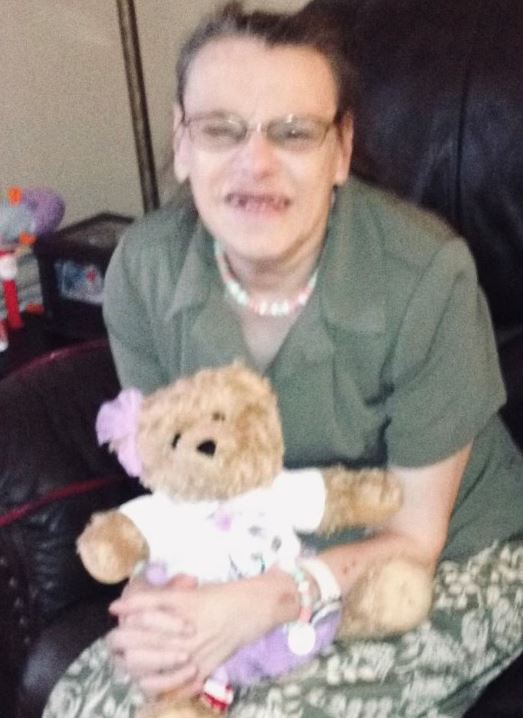 Karen was a sweet and gentle soul. She was not expected to live beyond her teens, but God had a different plan for her. She never met a stranger. Her collection of stuffed animals was vast and all of them were named "Annie ". She enjoyed her time going to Palmetto Senior care for years. She spent the last 3 years living at Rice Estate and meeting and touching so many lives.
Survivors include her brother, Tony Crout (Chris) of Blythewood; nephews Jonathan Crout; nieces, Lunetta Crow(Eric) and Courtney Bryson Crout; as well as her great niece, Carmella Crow.
The graveside service for Ms. Crout was held at 10 o'clock, Saturday, July 23rd at Memorial Gardens of Columbia, 9301 Wilson Blvd, Columbia, SC 29203. The family received friends prior to the graveside service at the cemetery beginning at 9:30 o'clock. Shives Funeral Home, Trenholm Road Chapel, is assisting the family.
Memories and condolences may be shared at ShivesFuneralHome.com.