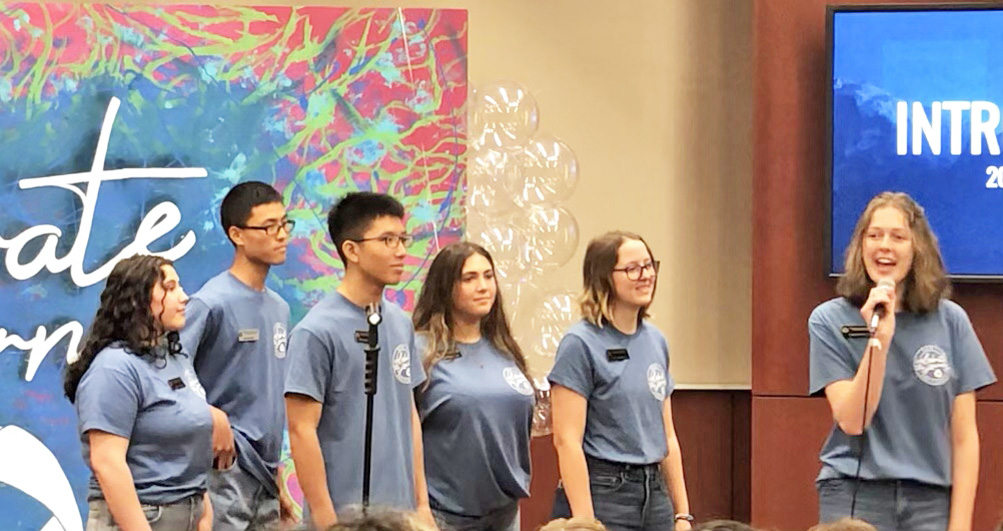 RIDGEWAY – Louise Ruff, a seventh generation Ridgeway resident, has been working diligently to become an effective public communicator for half of her 18 years.
And she made it.
Last week, as a member of the Institute for Cultural Communicators (ICC), she was named one of eight 2022 International Ambassadors for the group.
That means a seven-month assignment in Murfreesboro, Tennessee where she and her international team members will prepare and lead live, two-day interactive global conferences online that will include participants from the United States, Southeast Asia, West Africa and other countries around the globe.
The group's mission is "to help ordinary students to become extraordinary leaders."
Ruff says she's excited to mentor others to understand that their voice matters.
The Conferences for Christ that the young ambassadors will be leading are two-day immersive experiences designed to empower students – ages 6-18 – to influence today's culture through communication and leadership skills.
To achieve this ambassador status Ruff has had to fulfill an extensive and ongoing number of leadership roles, complete a prospective intern process, including interviews with ICC's executive and global leaders.
She was inducted into the ICC Young Speakers Guild at just 13 years old, one of the youngest inductees in the Guild's history. Both she and her brother Doug have spent the last nine years participating in the ICC, and Louise says it's been a big part of their lives. Doug Ruff is currently serving as Alumni Staff for ICC's Summer Residency Program
Louise's other activities have include serving as worship leader at First Baptist Church of Ridgeway and directing the community choir for the church's Christmas Contata last December.
"As Christians we are communicators for Christ," Louise said. "It's not a matter of if we are, we just are, and we need help to do it well."
During her ambassador internship, Louise will have a chance to visit her hometown with her fellow young ambassadors on Wednesday, Aug. 24, when they present a program at First Baptist Church of Ridgeway called, "Communicate For a Change." The program will be appropriate for all age groups and will be free and open to the public.