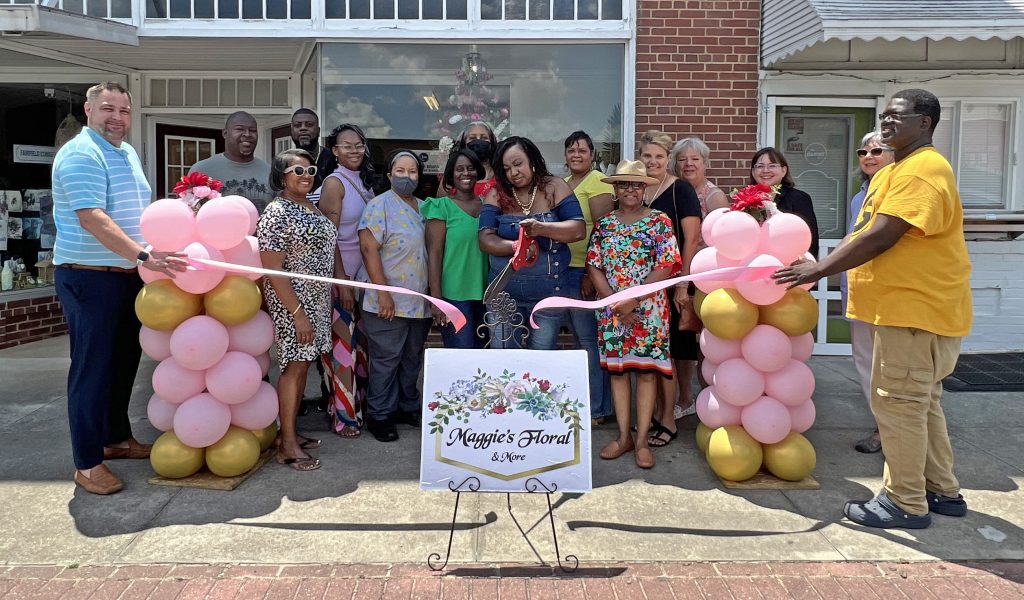 WINNSBORO – When Wanda Young decided to open a flower shop recently in downtown Winnsboro, she named it Maggie's Floral after her mother, Maggie Hall, who passed away in 2017. Young said she's always wanted to carry on the tradition of her mother's passion for beautiful flowers.
"My mother loved flowers and always had gardens of flowers for bouquets and just to look pretty in the yard," Young said. "I have always had her love for flowers, and I've always loved making flower arrangements."
During the several years she worked in the health care field, Young said she dabbled in creating flower arrangements for her friends, family and co-workers. Finally, she said, her weekend flower 'business' grew until it was intruding on her day job, so she decide to make her dream come true and open a shop.
Last Friday, the Fairfield County Chamber of Commerce hosted a ribbon cutting for the shop which offers both fresh and artificial flowers for weddings, funerals and other events as well as for home and party arrangements.
"If a customer wants to order a specific type of flower for a special occasion, it's best to call ahead to be sure we have that particular flower in stock or can get it," Young said.
The store also offers gift and fruit baskets, special event arrangements and décor.
"We also print t-shirts and offer a line of original-design lamps as well," Young said.
The shop is located at 153 N. Congress Street in Winnsboro. Contact information for the shop: 803-422-2823; http://Maggiesfloral.com/; FB Maggie's Floral LLC