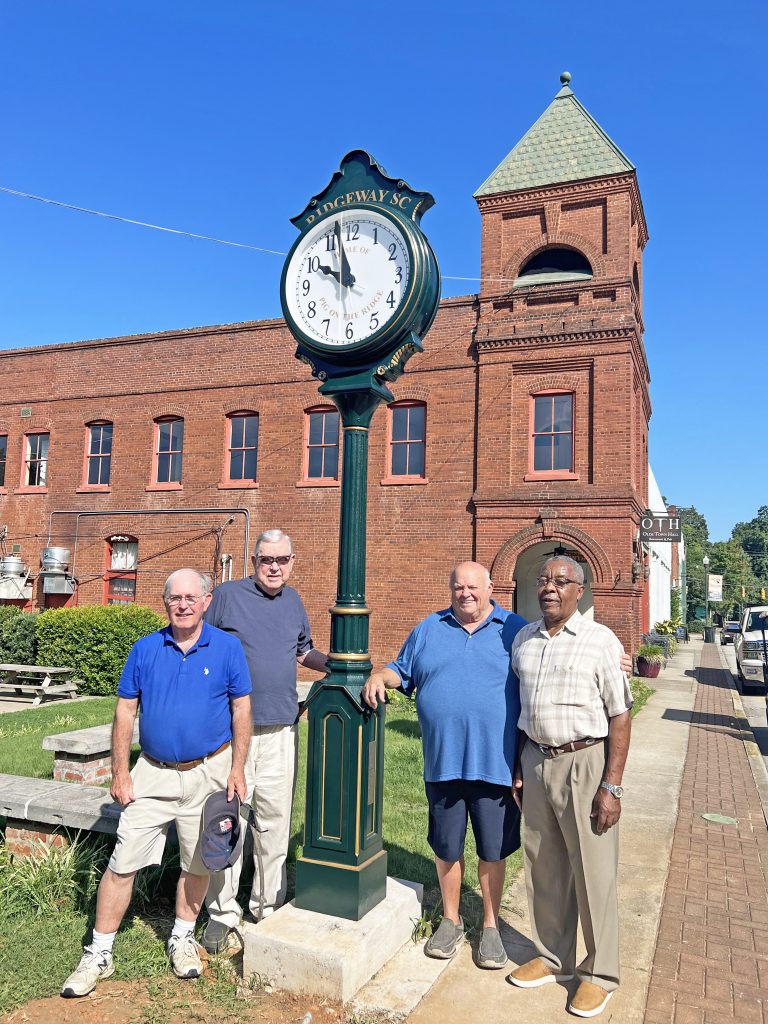 RIDGEWAY – Ridgeway has a new town clock, thanks to a generous donation from Pig on the Ridge. Every year, the Steering Committee uses the festival's profits to do good in the Town.
This year, they purchased and installed a clock with the 2021 profits from the annual festival. The clock was installed Friday next to the world's smallest police station on South Palmer Street in the heart of Historic Ridgeway.
Now it will be easy for tourists to the Town to determine when it's time to shop or dine out in historic downtown Ridgeway.