Walker Blackwelder

John Ryan Sharpe

Mason Wood
A new generation of Fairfield faces are donning All-Star uniforms this summer, albeit not in Fairfield uniforms. And these All-Stars are headed to play on the biggest stages of their young lives – the Dixie Youth World Series.
Winnsboro resident Walker Blackwelder, son of Coleman and Justin Blackwelder, will be representing South Carolina with the Blythewood All-Star (10U) team in the World Series in Lumberton, NC in August.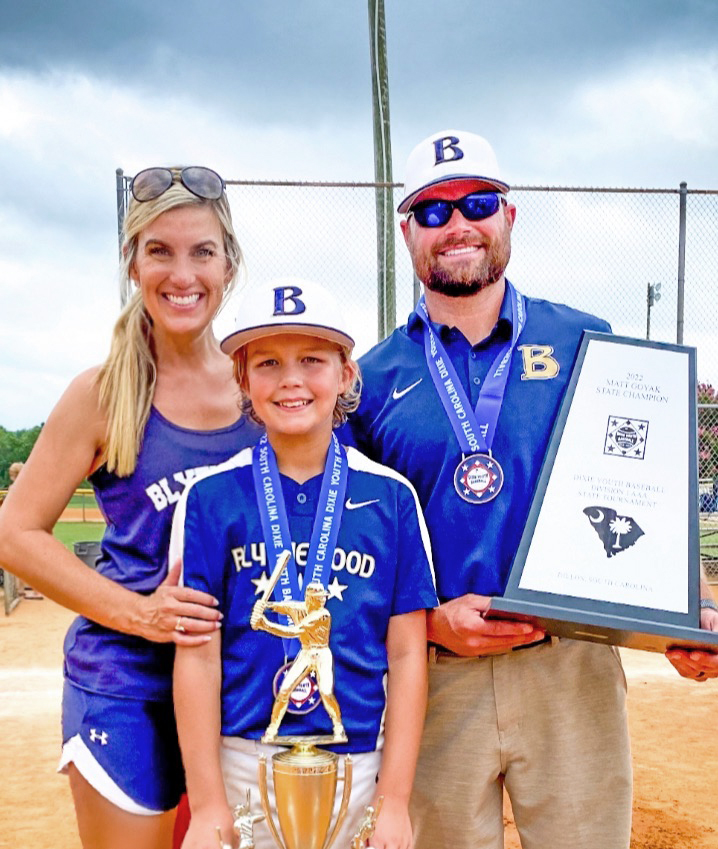 Blackwelder and the Blythewood All Stars clenched the state title on July 21 with a 7-0 win over Greer. They outscored their opponents 108 – 14 in their ten-game tournament run. As an All-Star, Blackwelder tallied 20 hits, 12 RBIs and scored 21 runs. With a more-than solid .566 batting average overall, Blackwelder's bat was extra hot in the four-game district tournament, when he pulled in an .833 average.
It's not just at the plate where Blackwelder makes his impact as an All-Star. He pitches, catches and plays first base for the undefeated team.
Most of the Blythewood team has played together since they were just five years old, and Blackwelder knows that makes the team special.
The team's tight bond was evident during the first inning of the state tournament when their starting catcher, Carter McCune, became sick and had to go home. They gathered as a team and prayed often for McCune, who had put in the same countless hours of practice that they had. Blackwelder and another teammate were able to fill in at the catcher position before McCune returned to play for the final two games.
"I am really proud to call these guys my baseball brothers," Blackwelder said. "We all pray together before every game, and that is special to me. We have put years of hard work in, are very dedicated, and have a lot of fun together."
The apple hasn't fallen far from the tree. Blackwelder's parents are seasoned All-Stars on the diamond. Both Coleman and Justin represented Drawdy Park as softball and baseball All Stars in the 90s, and Justin continued to a collegiate baseball career at Limestone College.
As an assistant coach for the team, Justin also recognizes the notable talent this team has.
"It's been an honor to assistant coach this team," Justin said. "This is a well-deserved accomplishment for a talented group of boys. This moment has been years in the making. I'm super proud, and watching their growth and chemistry has been nothing short of amazing."
Stars Across the Broad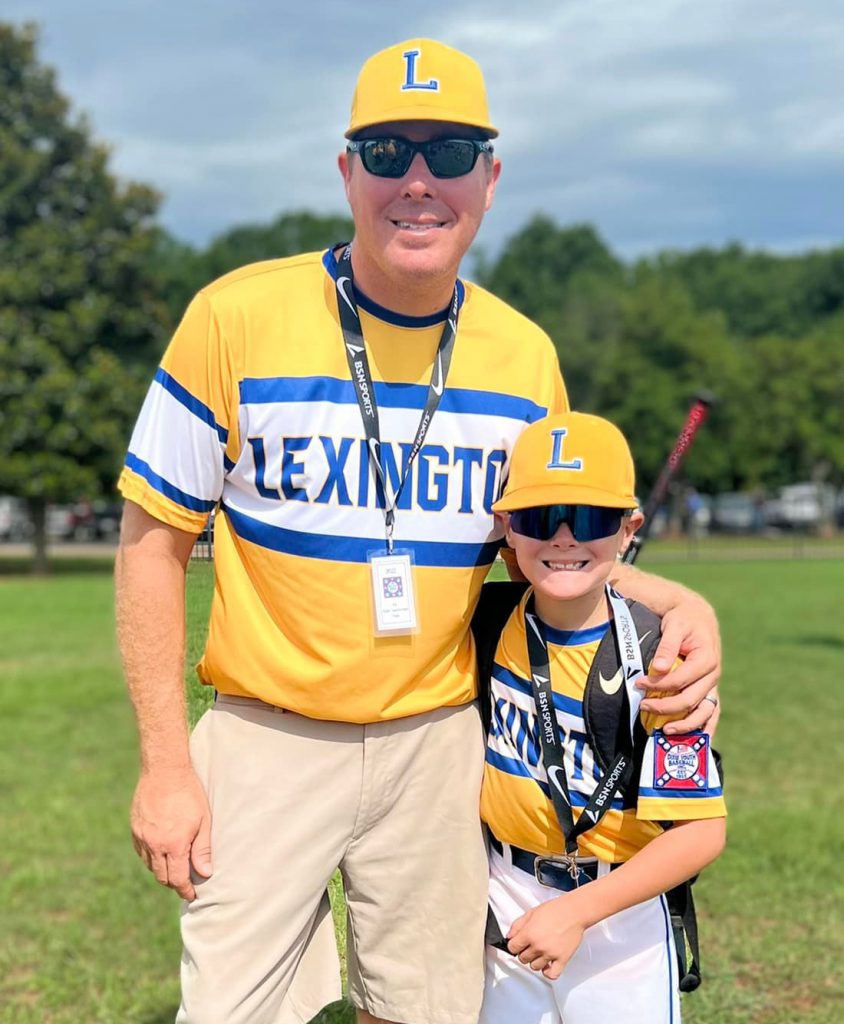 On the other side of Broad River, two familiar Fairfield faces are representing South Carolina with the Lexington Nationals All-Star team. John Ryan Sharpe, son of Winnsboro natives Ryan and Zealy Sharpe and the late Jenni Caldwell Sharpe, and Mason Wood, son of Winnsboro business owners John and Ashley Wood (Pope Funeral Home), will play this weekend in the Coaches Pitch World Series in Dothan, Alabama.
Wood's father and Sharpe's parents, like Blackwelder's, also learned a lot about competing at Drawdy Park. Ryan, who played on a handful of two-and-out All-Star teams with Drawdy Park and coached baseball and football at Fairfield Central, says he's talked to John Ryan a lot about how unique his All-Star team's experience is.
Last year, Sharpe, Wood and the Lexington All-Star team won the district tournament but fell short at state, finishing in third place. This year, they didn't just find redemption, they created it.
Lexington took the first two games of the state tournament with wins over Jefferson and Saluda, but dropped a tight 2-4 third game to Hilton Head to put them in elimination games. Perhaps with the 2021 season in the back of their minds, Sharpe, Wood and the Natty Boys, as the team calls itself, returned to the field with purpose. They tore through Saluda with a 13-0 win and then defeated Hilton Head in back-to-back games (8-3 and 6-0) to take the title.
Both Sharpe, who plays short stop, and Wood, who anchors left-center field, were integral parts of those wins. They led the team offensively in the state tournament, batting .667 and .650 respectively.
And those batting averages come from plenty of time put in at the plate. The team practices "a lot," Sharpe said… often five times a week. With league seasons starting in February, it's been a long five-months of hard work to get to this point. Wood echoes that sentiment.
"Baseball is about working hard and having fun," he said.
Sharpe said that throughout this season, he's most thankful that he just gets to play the game. But when it comes down to it, all the hard work has been worth it. The best part, he said, has been "hanging out with my teammates and winning all the tournaments."
Sportscaster Bryant Gumbel was on to something when he said, "The other sports are just sports. Baseball is a love." But it's major leaguer Bryce Harper's line that rings truest here: "Play this game like the 8-year-old you used to be, dreaming to play in the show. Heart, passion, and fire. Remember where you came from."
Follow Blackwelder's, Sharpe's and Wood's journeys through the World Series tournaments on Gamechanger: Blythewood Minors All Stars and Natty Boys.