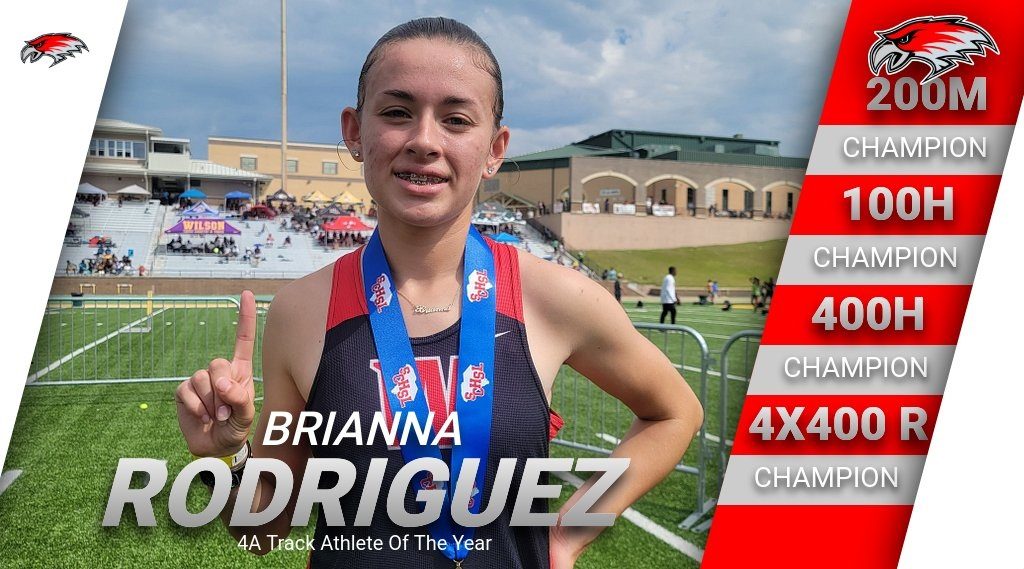 COLUMBIA – For the first time in school history, Westwood High School is home to a Gatorade Player of the Year. Gatorade has announced Brianna Rodriguez is the 2021-22 Gatorade South Carolina Girls Track & Field Player of the Year.
Rodriguez, a 5-foot-8 junior, won four events at the Class 4-A state meet this past season, leading the Redhawks to an AAAA State Runner-Up finish. Rodriguez broke the tape in the 200-meter run, the 100-meter high hurdles, the 400-meter intermediate hurdles, and ran the anchor leg of Westwood's winning 4×400-meter relay team.
The Gatorade Player of the Year Award, which recognizes not only outstanding athletic excellence, but also high standards of academic achievement and exemplary character demonstrated on and off the field, distinguishes Rodriguez as South Carolina's best high school girls track & field athlete.
While being an extraordinary athlete, Rodriguez has maintained a 3.33 GPA in the classroom. Rodriguez has volunteered locally as a youth track coach, and she has donated her time to multiple community service initiatives through her church. Through its "Play it Forward" platform, Gatorade is giving Rodriguez an opportunity to award a $1,000 grant to a local or national organization of her choosing that helps young athletes realize the benefits of playing sports.
"Bri is one of the most consistent workers on our team and is fully dedicated to her teammates and team goals," said Corey Head, who is head coach of Girls Track and Field at Westwood. "I'm looking forward to big things out of her as a senior at Westwood."
Rodriguez is now a finalist for the prestigious Gatorade National Girls Track & Field Player of the Year award and Gatorade will make an announcement later this month.