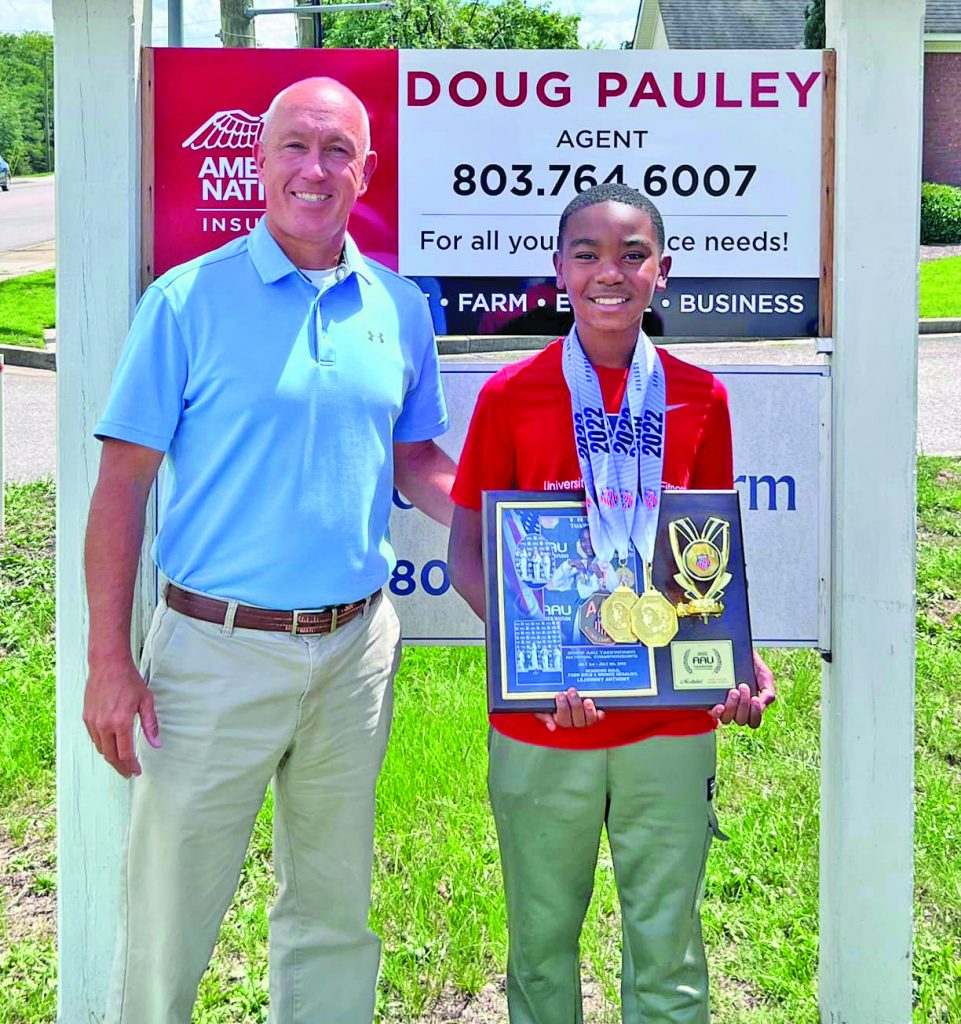 BLYTHEWOOD – Doug Pauley, owner of Doug Pauley Insurance Agency in Blythewood, congratulates LeJohnny Anthony, who recently competed at the 2022 AAU Taekwondo National Championship in Las Vegas, Nevada.
Pauley was one of LeJohnny's sponsors to help send him to the nationals, where he won Gold medals in Olympic Style Sparring and ITF Forms. LeJohnny also won a Bronze medal in Open Forms.
LeJohnny is a rising 6th grader at Muller Road Middle School, where he will be enrolled in the magnet program.