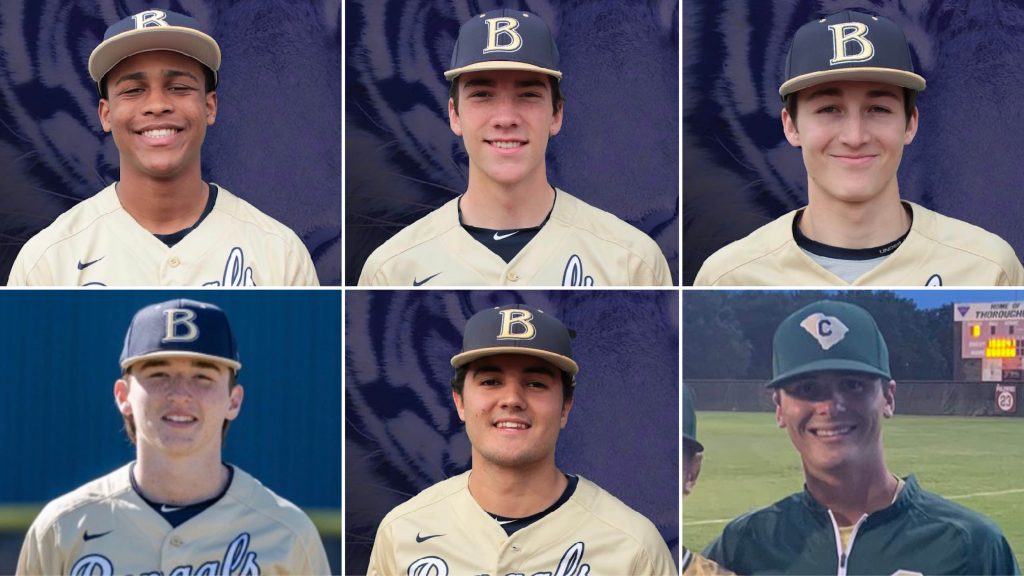 ASHEBORO, NC – Six Bengals from Blythewood High School's baseball program and the rest of Camden Post 17 just claimed the 2022 Southeast Region Championship in Asheboro, NC on Saturday, Aug. 6, advancing the team to the American Legion World Series.
Blythewood assistant coach and Post 17 pitching coach Justin Dorton, players Kevin Steelman, Jacob Hardy, Justin Flemming, Alex Simmons, Stephen Lang-Spittler and the rest of Post 17 took game one of the Region 3 tournament with an 11-0 win over Owensboro Post 9 from Kentucky.
They won a tight 9-7 game against Florida's Bellview Post 284, then defeated Randolph City Post 45 12-5. Rock Hill gave Camden their first loss of the tournament in Game 13 with a 2-3 final. Rock Hill then defeated Wilmington Post 10 from North Carolina before facing off with Camden in the championship game. Down 0-3 in the top of the fifth, Post 17 rallied for a 7-5 win to take the tournament.
The Region 3 tournament win advances the team to the American Legion World Series for the first time since playing in the region. This will be South Carolina's first time sending a team to the World Series since 2015 when the Chapin-Newberry team won the World Series.
The American Legion World Series will run Aug. 11 – 16 at Keeter Stadium in Shelby, NC. Post 17 will face League City Texas.
Prior to the Regional tournament, Post 17 fell short of the state title with a 3-6 loss to Rock Hill on July 30. They advanced to Regionals and defeated Rock Hill as the South Carolina American Legion Baseball runner-up.