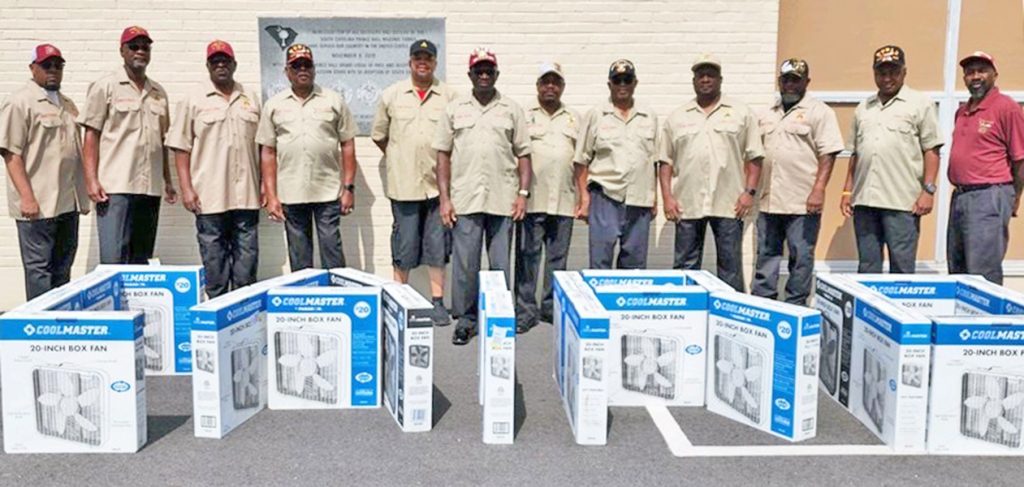 The Shriners of Cairo Temple 125, which includes a number of Fairfield County members, recently purchased $1,200 of box fans and distributed them to seniors and others without cooling in their homes.
Recipients of the fans lived in Fairfield, Richland, Lexington, Sumter and Saluda Counties.
The fan drive began July 9, 2022, with 60 fans distributed to homes.
From left, are Cairo Temple 125 members: Noble Simmons, Noble Morris, Noble Glenn, Noble Coleman, Noble Brown, IP Mickle, Noble Walker, Noble Singleton, Noble Gadson, Noble Wood, Noble Davis, and Noble Armstrong.