WINNSBORO – It was Christmas in July in downtown Winnsboro on Saturday, July 23. Santa was on hand to visit with children and take Christmas orders, and there were lots of food trucks selling shrimp and grits, barbecue, cold drinks, desserts and more.
Shoppers were in stores on Congress Street, outfitting themselves and finding Christmas gifts among the great summer sales being offered. Back street vendors and the Farmers Market buzzed with folks buying everything from Rev. Ruff's delicious watermelons and juicy homegrown tomatoes to yard art, plants, cookies, jewelry and more.
Ada Bass sells cookies at the Farmer's Market

Sisters shopping in To Be Stitched

Jewelry vendor Tyne Sanders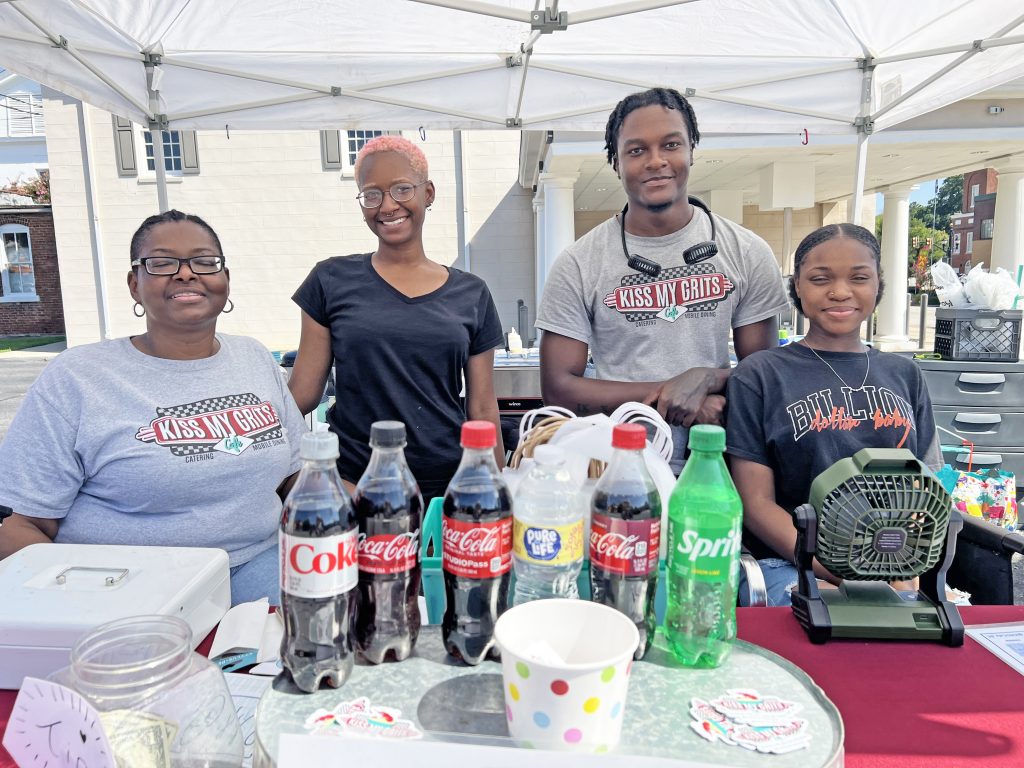 Katie Hancock and Robin Channel shopped Addie Walker's tent.
Chamber Pres. Gene Stephens & Kobe

Tammy and Ken Snipes shows off their wreaths.