LUMBERTON, NC – South Carolina's AAA All-Star team, formerly Blythewood All-Stars, dominated in the Dixie Youth World Series games early this week. But after six months of dedication with a Dixie Youth World Series title in mind, one player's experience changed drastically in the blink of an eye.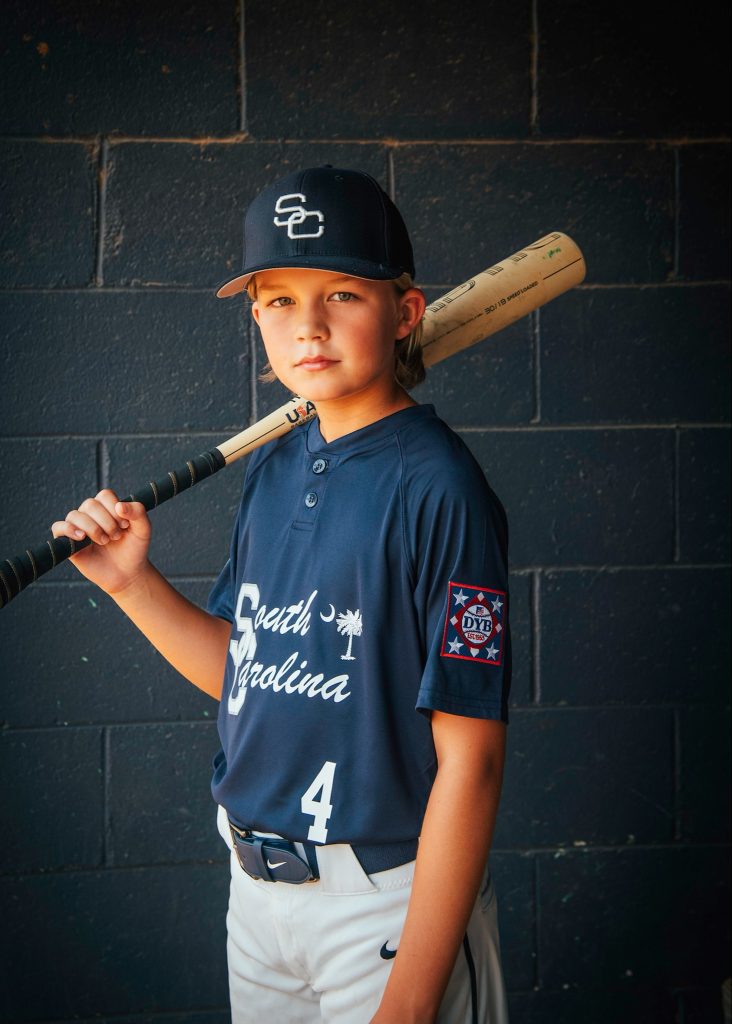 Winnsboro resident Walker Blackwelder and the SC All-Stars took the field on Saturday against Louisiana to open the World Series and worked a quick three-up, three-down in the top of the first.
Batting second in the line-up, Blackwelder stepped up to the plate in the bottom of the frame with one out. With a 1-0 count, everything changed for Blackwelder. The next pitch hit him in the face.
As Blackwelder's father, Justin, an assistant coach for the team, rushed to the field to help him up, Blackwelder told him, "I'm good… let me go to first."
But the injury was too serious for Blackwelder to continue. An ambulance ride and emergency room visit later, Blackwelder was diagnosed with multiple fractures in his face and a concussion.
Despite the intensely scary situation, Blackwelder's mom, Coleman, said that all is well now. He is "healing and on the mend," and just wishes he could be on the field. When he returns home at the end of the tournament, they'll visit a local ENT to find out his prognosis.
Blackwelder's injury is a heartbreaking loss for him and the team. Earlier this summer in the first game of the South Carolina tournament, the team's starting catcher was too sick to play and Blackwelder helped fill the void left by his teammate. This time, it's Blackwelder's void that is left to be filled.
The team and its fan base quickly banded together in support of Blackwelder as #WinitforWalker appeared at the end of their Facebook posts, along with an outpouring of well-wishes and prayers for his healing. And if they lacked any motivation, their devotion to Blackwelder may be what has pushed them over the top.
As of Tuesday, the team remains as the only undefeated team in the Division 1 AAA World Series. They defeated Louisiana 12-2 on Saturday, Mississippi 15-0 on Sunday, and Alabama 12-1 on Tuesday. The team faced Virginia on Wednesday afternoon, but scores were not available at press time. A win would advance them to the championship game on Thursday and eliminate Virginia from the tournament.