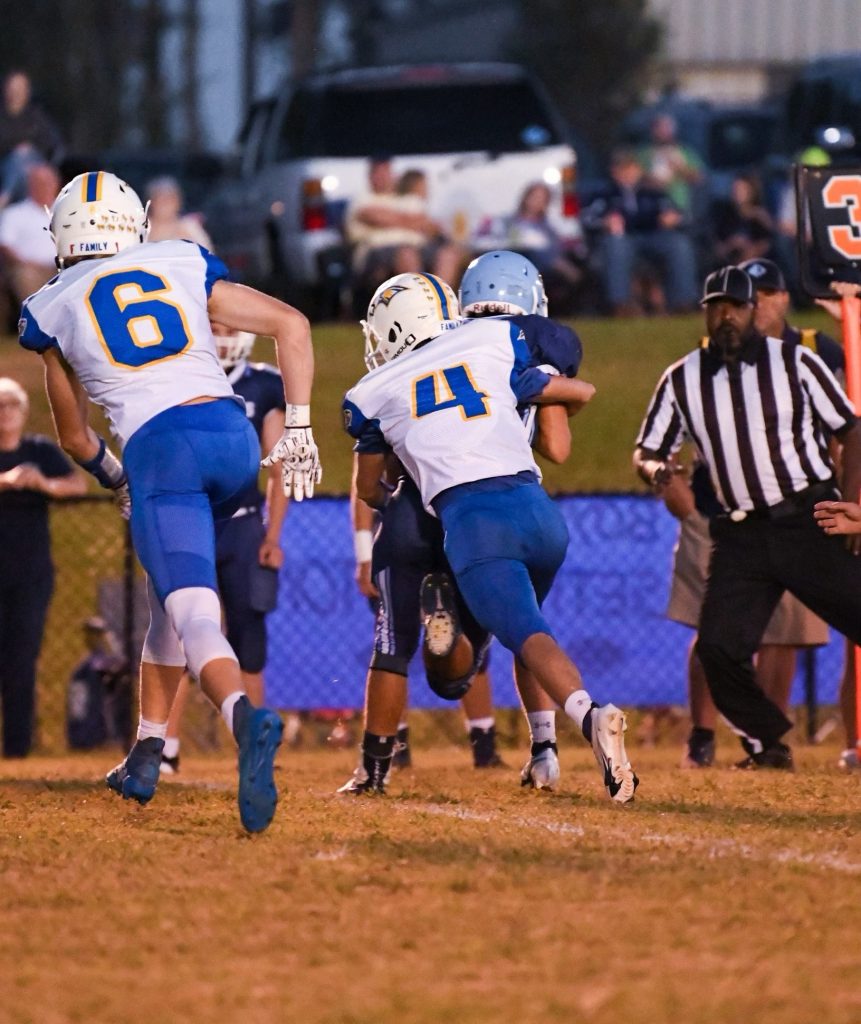 BATESBURG – The Richard Winn Academy Eagles traveled to Batesburg on Friday, September 23 to face off against the King Academy Knights.
The contest favored the defenses of both teams but the Knights eked out an 8-0 win to remain undefeated. This marks the Eagles' second loss in as many weeks.
Eagles quarterback Landon Caulder completed 12 passes in 21 attempts, but two interceptions and only 47 total passing yards prevented the Eagles' passing attack from being as effective as it has been this season. Caulder rushed for 38 yards on 11 carries. Jacob Chaisson rushed for 39 yards on four tries. Rob Wilson was the primary receiving target, catching five passes for 46 yards. The Eagles netted just 133 yards of total offense.
Defensively, the Eagles constrained King to 166 yards on offense, but a second half touchdown and 2 point conversion were enough for the Knights. The Eagle defense was led by Connor Little who recorded 18 tackles in the game. Campbell Sims had 11 tackles and Lawson Wade recorded 10.
The Eagles were scheduled to travel to Dorchester on Friday, Sept. 30, but the game was cancelled. They'll face Faith Christian for Homecoming on Friday, Oct. 7. Kickoff is set for 7:30 p.m.