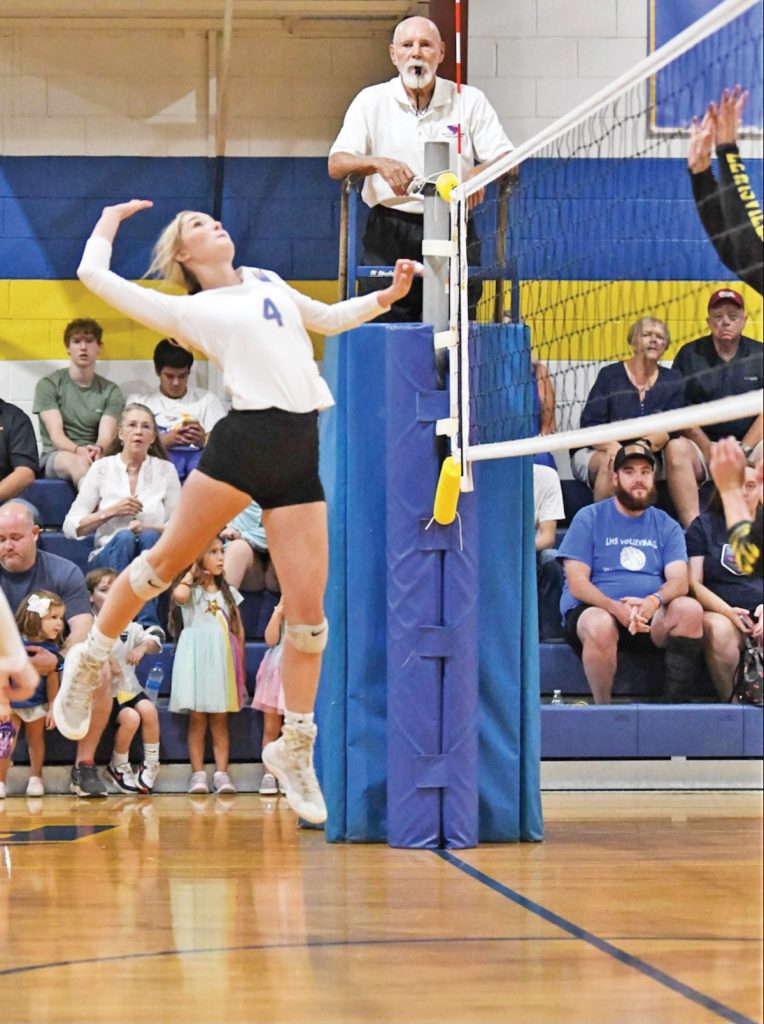 WINNSBORO – After going 2-0 last week in region play, Richard Winn volleyball returned on Tuesday to host Great Falls. The Eagles defeated the Red Devils 3-0 with 25-14, 25-18 and 25-20 finals.
Richard Winn took down Wardlaw at home last Thursday with a 3-1 final. Wardlaw went up 1-0 with a set one win, but the Eagles took the second and third with 25-16 finals and closed out the match with a 25-22 win in the fourth set.
Junior Lila Smith led the Eagle offense with 12 kills and 11 assists. She also had 13 digs and 2 aces in the contest. Senior Dani Goings tallied seven kills and a block. Meagan Brigman had six aces in the win. Brinson Baker had 11 digs and 15 service receptions. Eighth grader Sarah Hughes had 12 assists.
Smith also led the Eagles with 5 kills, 8 digs and 8 assists in their 3-0 (25-16, 25-12, 25-10) win over Anderson Christian last Tuesday. Goings had four kills in two sets played. Baker had eight aces and 10 service receptions. Maggie Hughes had 9 receptions.
Richard Winn played host to Anderson Christian on Wednesday, but scores were not available at press time. They will travel to Laurens tonight for more region action. They will travel to Lewisville on Sept. 14 for a 5 p.m. game. In their first meeting of the season, Lewisville defeated the Eagles 3-2.