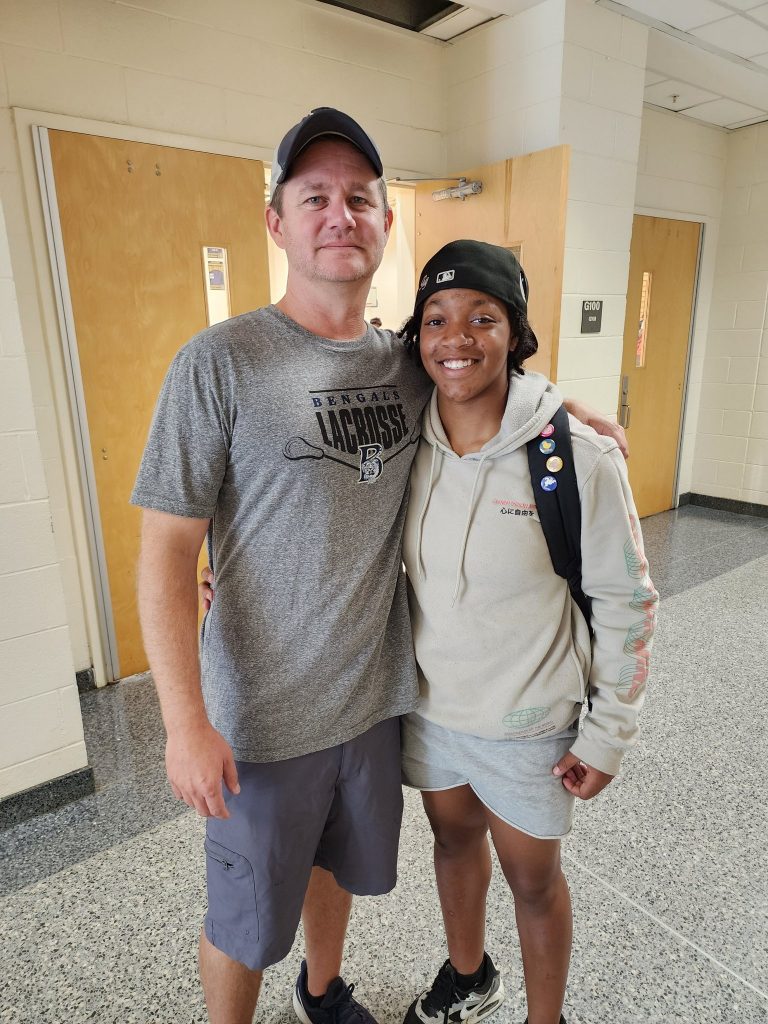 BLYTHEWOOD – Last Thursday was a breakthrough night for Tiyanna Mack.
As in, Tiyanna Mack broke through the Goose Creek offensive front and delivered eight tackles, a sack and two tackles for loss in her first official snaps as a Bengal defender on the junior varsity football team.
The sophomore, wearing No.42 on her jersey, plays outside linebacker for the Bengals, who whipped the JV Gators 40-15 at District Two Stadium.
"What most people don't understand is this isn't a fluke," JV and Varsity head coach Jason Seidel said. "Every day at practice she brings energy and enthusiasm to compete in all her drills. She was just waiting for her opportunity in a game, and when it came she never looked back."
Although when it did come during a timeout in the second quarter, Seidel noted that she seemed a little nervous as the defense was getting some coaching during the timeout.
"I could see she was looking into the crowd and acting nervous," he said. "I told her to relax and have some fun."
Seidel said that what he wasn't prepared for was her first play. On third-and-five, she blitzed off the edge and laid out the Goose Creek quarterback for a sack.
"She never came off the field for the rest of the game," Seidel said. "It was an awesome moment, and one I know our coaching staff won't forget. We are all glad to be a part of it. She's not just a female football player, she's a Blythewood Bengal."