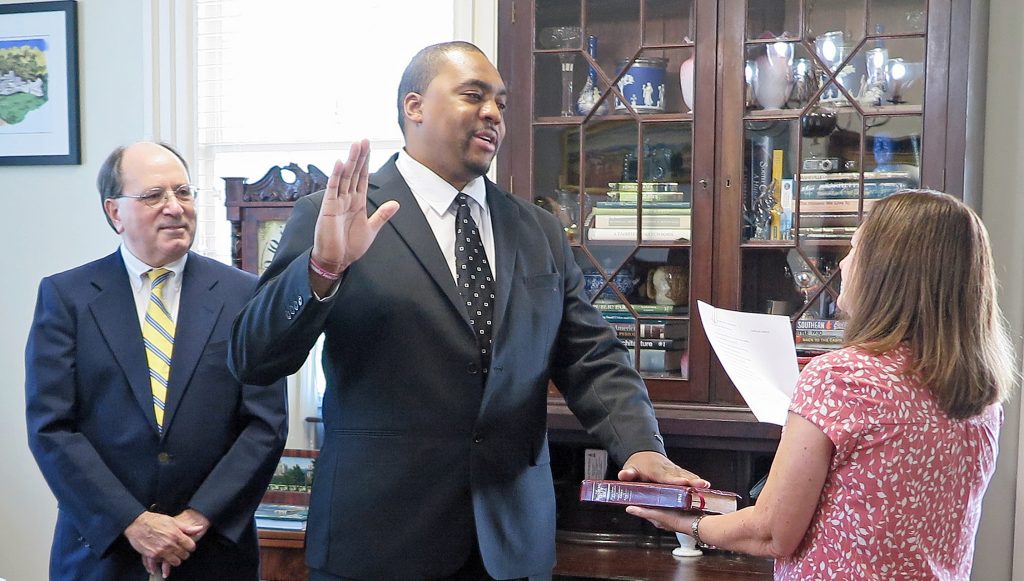 WINNSBORO – Winnsboro Town Clerk, Patti Davis, right, administered the oath of office to former Fairfield County Sheriff's Deputy Kevin Lawrence, center, on Friday.
Lawrence took over as Interim Police Chief for the Winnsboro Department of Public Safety (WDPS) on Sept. 7. He previously served as a deputy for 12 years with the Richland County Sheriff's Department and two years in Aiken County prior to coming to the Fairfield County Sheriff's Office two years ago. Lawrence also played a role on the popular LIVE PD show during 2018-19.
Winnsboro Mayor John McMeekin is at left.