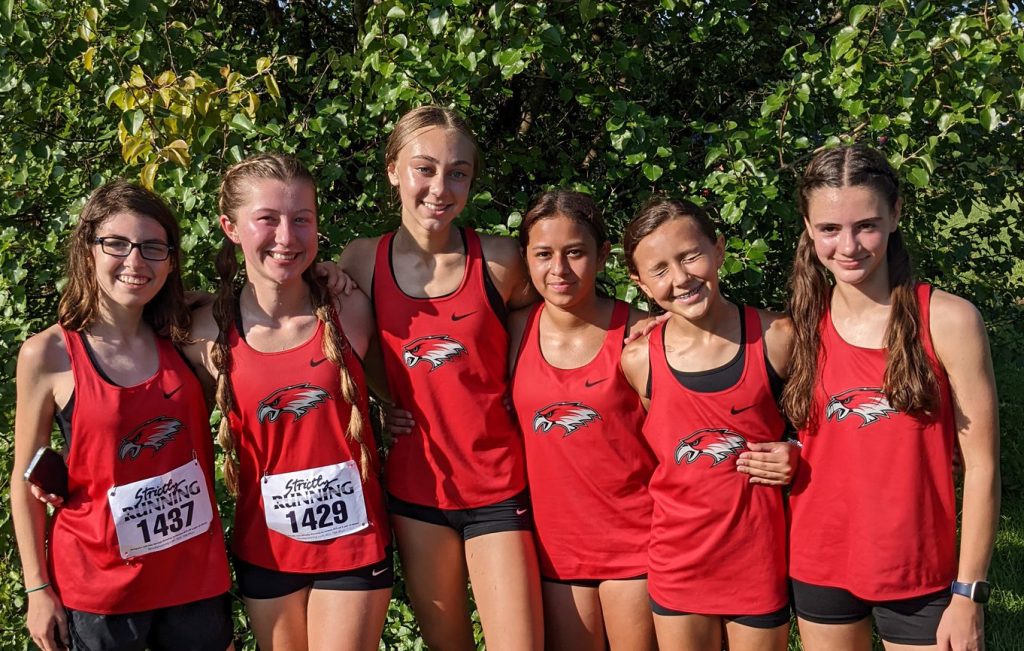 CAMDEN – Westwood's boys and girls cross country teams each pulled third place finishes to open their seasons at the Battle of Camden on Saturday.
Seasoned Redhawk runners Emma Ashley and William Tyndall each pulled first places finishes overall.
Emma, a sophomore, topped all female runners in the nine-team meet with a time of 19:17.50. She finished over two minutes before the second place finisher, Frances Hayne of AC Flora.
Seventh-grader Rebecca Ashley finished third overall at 21:28.70. Rebecca finished just seven seconds out of second place. Eighth-grader Christina Tyndall placed 12th at 23:07.01. Anna Graces (36th, 29:00.60) and Faith Tobais (42nd, 30:24.26) rounded out the Redhawks' top five.
Senior William Tyndall clocked 16:47.07 for a first place finish in the 16-team meet, just under a second better than River Bluff's Ayden Bazemore.
Senior Joe Eberlin finished at 18:01.77 for 14th overall. Aidan Keck followed in 23rd at 19:08.26. Jaylen Harkless (28th, 19:30.43) and Alexander Drakes (51st, 21:12.49) completed the Redhawks' scores.
Westwood is scheduled to compete at the Eye Opener 2022 in Spartanburg on Friday.