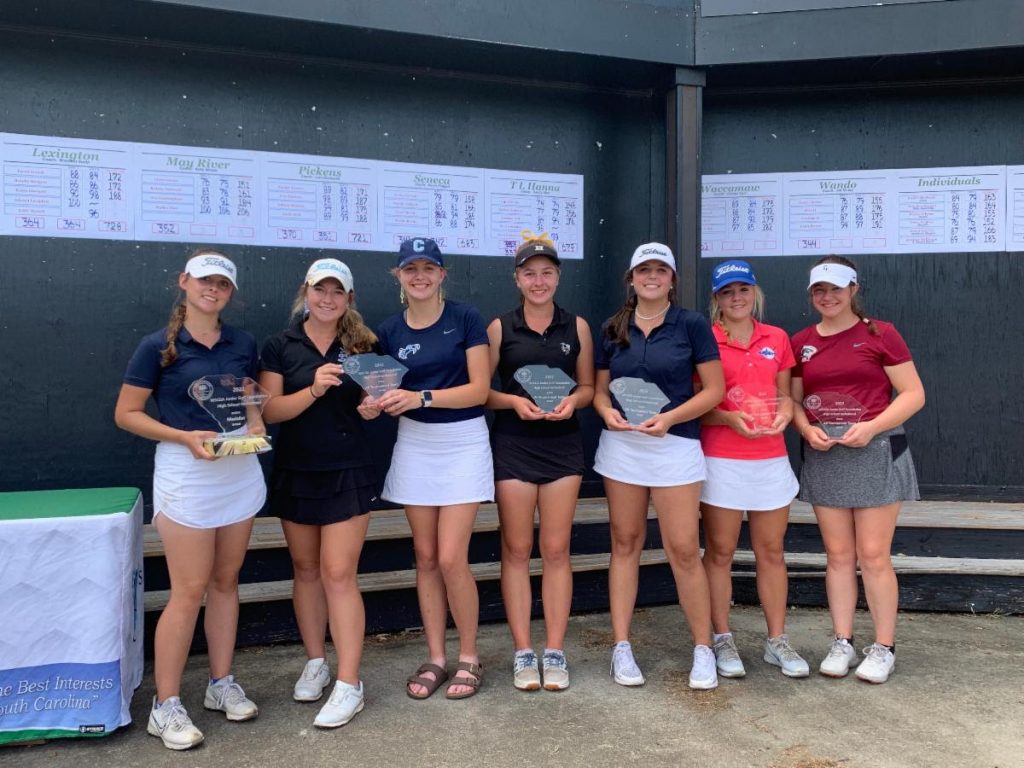 The 2022 WSCGA JGF High School Invitational was played at CC of South Carolina with two days of perfect weather.
Blythewood golfer Ella Stalvey finished in first 67 golfers with a score of 144 (72 + 72) and Caroline Hawkins finished fifth with 150 (76 + 74).
Dorman High School finished first with a team total of 648 to win by 8 strokes in the fourteen-team tournament.