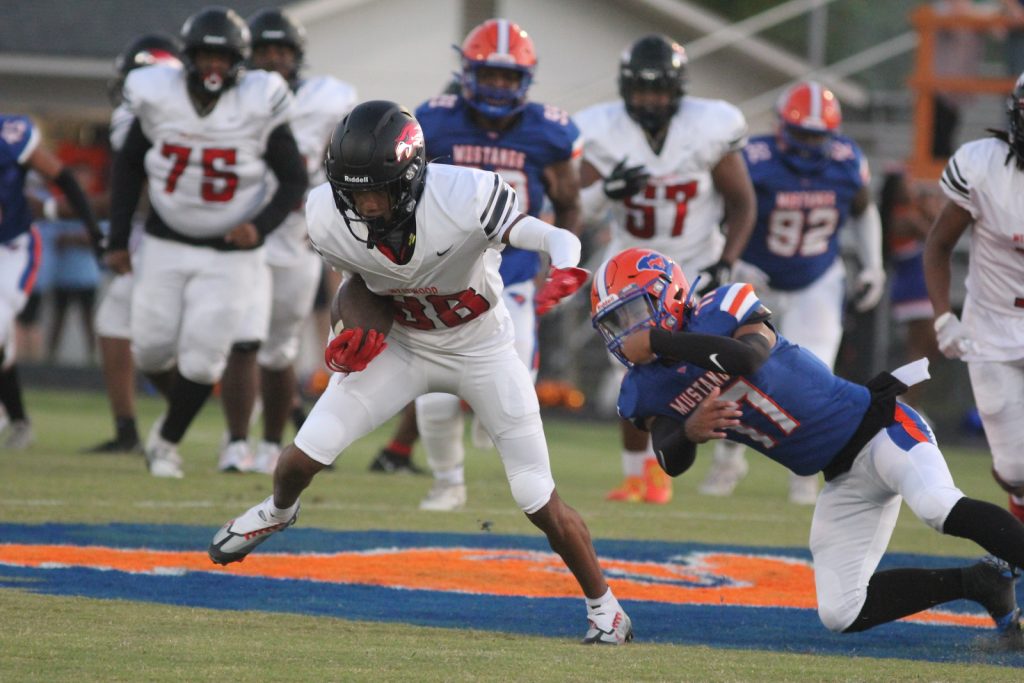 BLYTHEWOOD – Westwood head football coach Robert O'Connell got his first win as coach of the Redhawks in their 41-19 victory at Midland Valley, and Blythewood quarterback Harrison Collins had a phenomenal game in the Bengals' 42-28 victory at Goose Creek Friday night.
Westwood (1-4) scored four touchdowns and blanked the Mustangs in the first quarter of their game. The Redhawks' defense held off Midland Valley the rest of the way.
Jayden Harrison reeled off a 99-yard touchdown run, and Dylan O'Neal threw four touchdown passes, three to Noah Jennings. O'Neal finished with 321 yards passing. Jennings had eight catches for 180 yards.
Luther Bells returned an interception for a touchdown.
In the Bengals' win, Collins passed for 415 yards and five touchdowns and ran for a sixth score as Blythewood (3-2) rallied from a 28-14 deficit in the second half.
Dion Tyler and Josh Gary had two touchdown receptions. Gary finished the night with more than 200 receiving yards.
Both Blythewood and Westwood are in a bye week.
Westwood opens Region 5-4A play Sept. 30 with a home game against A.C. Flora. The Falcons (4-0) rallied past Camden 28-19 Friday.
Blythewood opens Region 3-5A play Sept. 30 with a home game against Fort Mill. The Yellow Jackets (0-4) lost 27-14 at Lugoff-Elgin Friday.