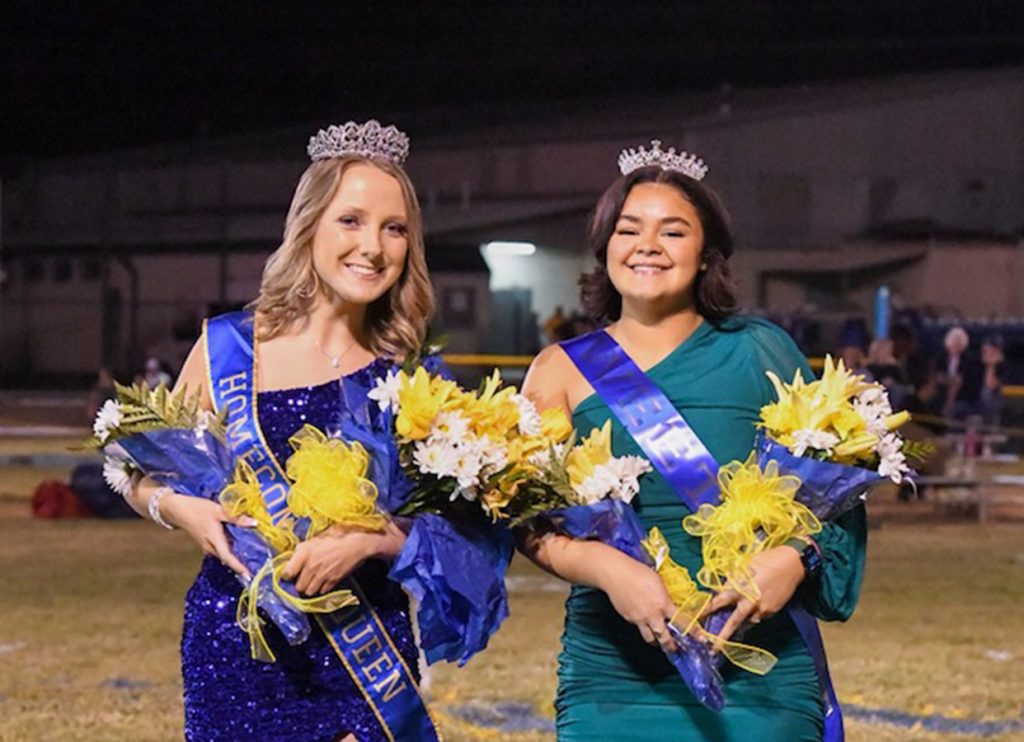 WINNSBORO – During halftime of last Friday's football game, Richard Winn presented its 2022 Homecoming Court. 14 contestants competed for the coveted title of Homecoming Queen. In the end, the football team selected senior Lily Hawkins as the 2022 Football Sweetheart, and the Richard Winn high school student body voted senior Abby Rawl as the 2022 Homecoming Queen.
2021 Homecoming Queen Mikaela Miller (class of 2021) presented the crowns, escorted by crown bearers Porter Williams, son of alumni Brice (Porter) Williams (2005) and Brock Williams (2004), and Chaney Coleman, daughter of alumni Elizabeth (Schachner) Coleman (2002) and Roe Coleman (2004).
Senior Rob Wilson was crowned Homecoming King at a pep rally earlier that day.