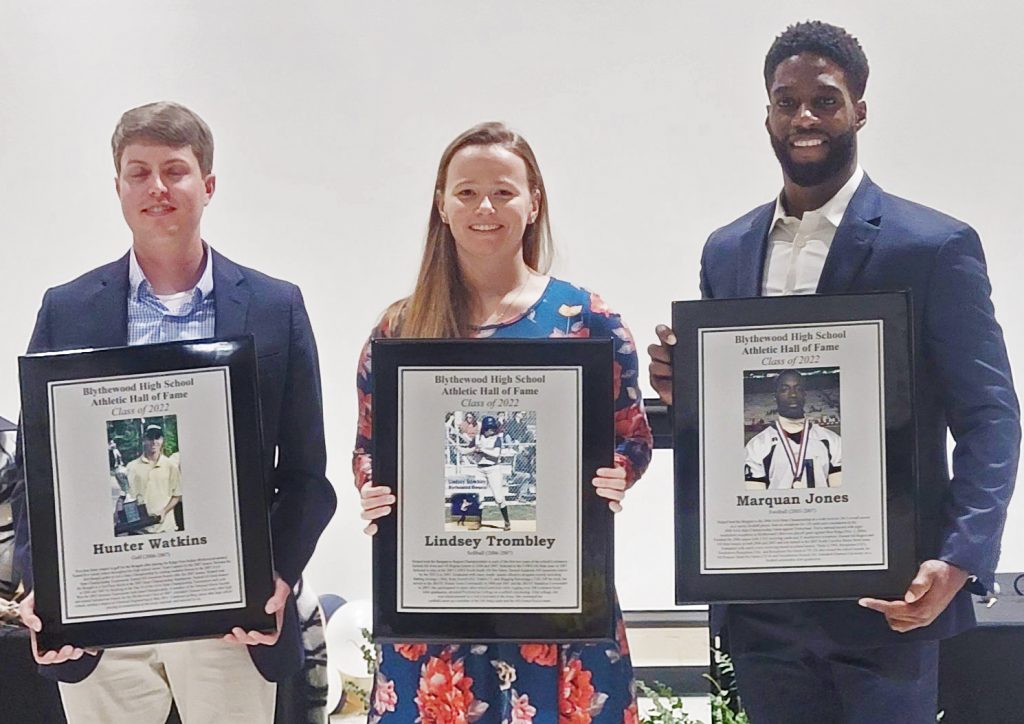 BLYTHEWOOD – The Blythewood Athletic Hall of Fame inducted its third class last Thursday.
Former Bengal football player Marquan Jones, softball player Lindsey Trombley and golfer Hunter Watkins were also recognized at halftime of Blythewood's football game against Clover on Friday.
Marquan Jones, Class of 2008, played wide receiver for the Bengals from 2005-2007. Jones helped lead the Bengals to the 2006 AAA State Championship, establishing school records for every receiving category while at the school. Linsey
Trombley, Class of 2007, played for the award-winning Bengal softball team from 2006-2007. Trombley helped lead the new program to region championships in each of the first two seasons of the school's existence.
Watkins, Class of 2007, was the first golfer in school history to win a State Championship, earning the 2007 AAA Individual State Championship title.