Sherman: Now We Need to Get Back To Who We Were Before Wednesday.
"It was traumatic, being yelled at by cops to run to the stadium, being put in lockdown knowing it's not a drill. Throwing bookshelves at the door just in case. No one wants to open the door when it gets knocked on, not knowing if it was someone faking or not. I texted my parents that I love them just in case. I was on the phone with my mom while running next to the pond full speed past 30+ cops, swat [teams], and ambulances."

– Blythewood High School student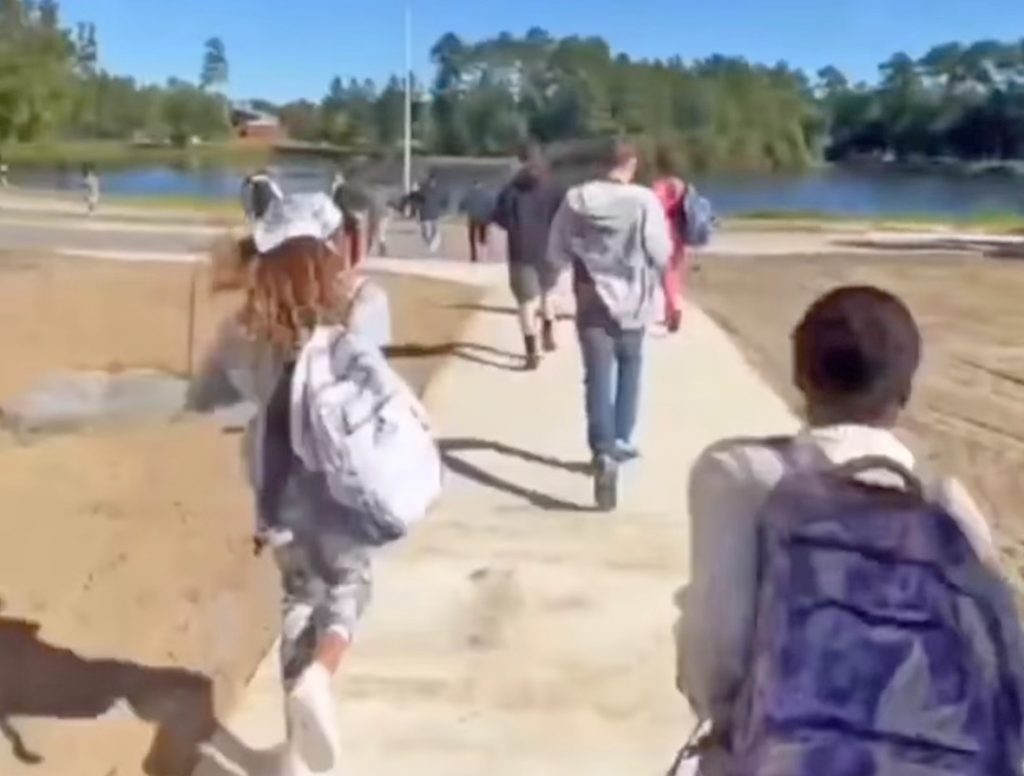 BLYTHEWOOD – It was first period at Blythewood High School, Wednesday morning, Oct. 7, when law enforcement vehicles begin streaming through Blythewood toward the school. They were responding to an unknown caller who said shots had been fired on the Blythewood High School campus.
The sight of Sheriff's vehicles pouring into the entrance of the school off Highway 21 was chilling.
Within minutes, Richland County Sheriff's officers were in the school busting through doors into classrooms with guns drawn, racing from room to room in the sprawling school, shouting to students to run to the stadium. As the school was locked down, officers methodically searched the building and grounds.
It was a scene that has played out again and again in towns across the nation. But this time it was in Blythewood.
At 11:50 a.m., RCSD determined the call was a hoax, one of 15 or so calls made to South Carolina schools that morning. The message "No shots fired," was released by the Sheriff's department.
At 2:49 p.m., FBI Public Affairs Specialist Kevin Wheeler issued a statement saying that while the crisis had passed, he urged the public to remain vigilant and report any and all suspicious activity and/or individuals to law enforcement immediately.
There was no shooter and there were no injuries, but Blythewood High School Principal Matt Sherman told The Voice on Tuesday that the staff and students who lived through the trauma Friday morning, suffered a different kind of damage.
"They used the word hoax," Sherman said, "but it felt real. Everything the students and staff went through was real. And it's going to be real to us for a long time. While it was traumatic, thankfully, law enforcement came in with an overwhelming presence that was very real, but also very frightening. There's no sugar coating it," Sherman said. "These kiddos, our teachers and staff went through a shooter experience even though there was no shooter.
"Through it all, our teachers and students were amazing, taking care of each other as they ran out of the school to the stadium. I saw many students helping other students. And we all got through it. We were prepared, the officers were prepared and we did what we were supposed to do. And I can't say enough about the officers. They were amazing."
But 'no shooter' didn't mean it was over for those who went through it.
"We sent the kids home to be with their families for the rest of the day on Wednesday," Sherman said.
They next day was an asynchronous day with the students staying home again.
"I'm sure many of them slept in until noon," Sherman said with a knowing smile. "That's ok."
Employees reported to school Thursday at 8:30 a.m. Members of the Richland Two Learning Support Services team met with teachers and staff to help them begin to process what had occurred and to prepare for helping students do the same when they returned to school on Friday, Oct. 7.
"When the students left the building, they were running. They were scared," Sherman said. "We wanted them to come back to a welcoming place, where they would be met with smiles and signs, where they could begin to decompress and start the process of getting back to who they were before Wednesday.
"I asked the teachers to put on their Bengal gear, grab a cup of coffee, bring their passion and be at the entrances to the school to welcome the kids when they arrived Friday morning," Sherman said.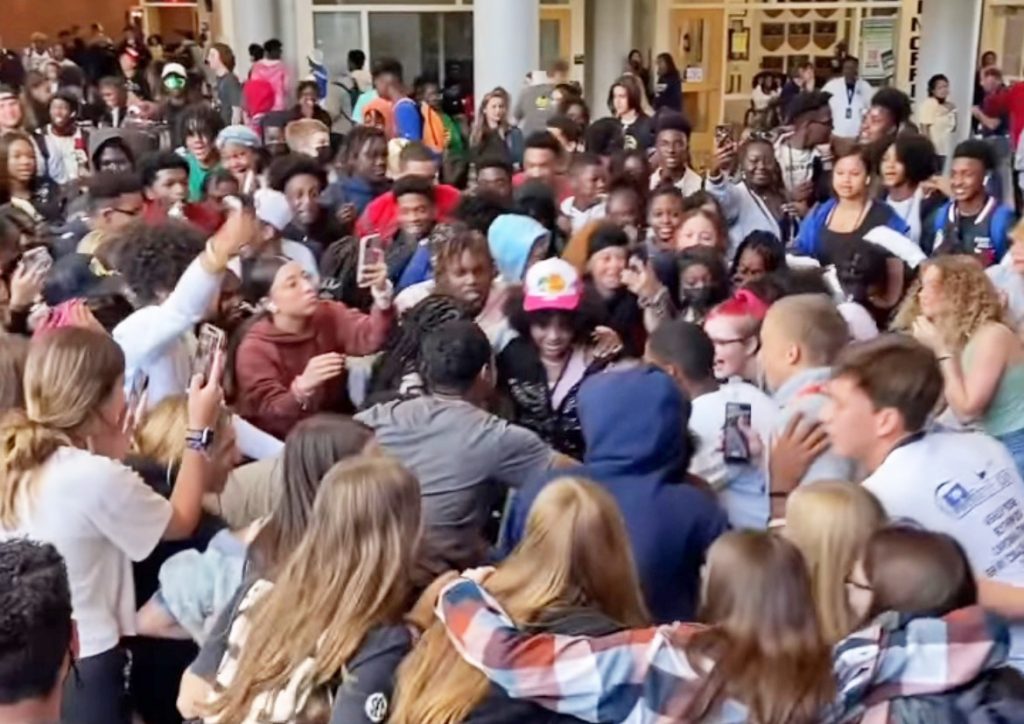 The morning was divided into two large periods instead of the usual four periods, and class rooms were outfitted for fun, relaxing activities – music, dancing, chalk for drawing on sidewalks, board games and other activities to help the kids get back to who they were.
"We also offered structured conversations and counseling to help the students and teachers deal with the trauma they had experienced on Wednesday," Sherman said.
"Some kids just visited or listened to music. Others went for walks on the campus… whatever was right for them. After a great lunch, we returned to our regular afternoon schedule."
Through Wednesday and into Friday, parents and others in the community commented on Facebook about their gratitude and support for the officers who 'saved' their children.
One woman commented, "I am thankful for the swift and aggressive response. It's horrible that someone terrorized our students with this prank today, but I am thankful for all those who did an amazing job."
"Thank you to everyone on BHS's staff and to all our law enforcement officers and first responders," another commented. "You all did a phenomenal job."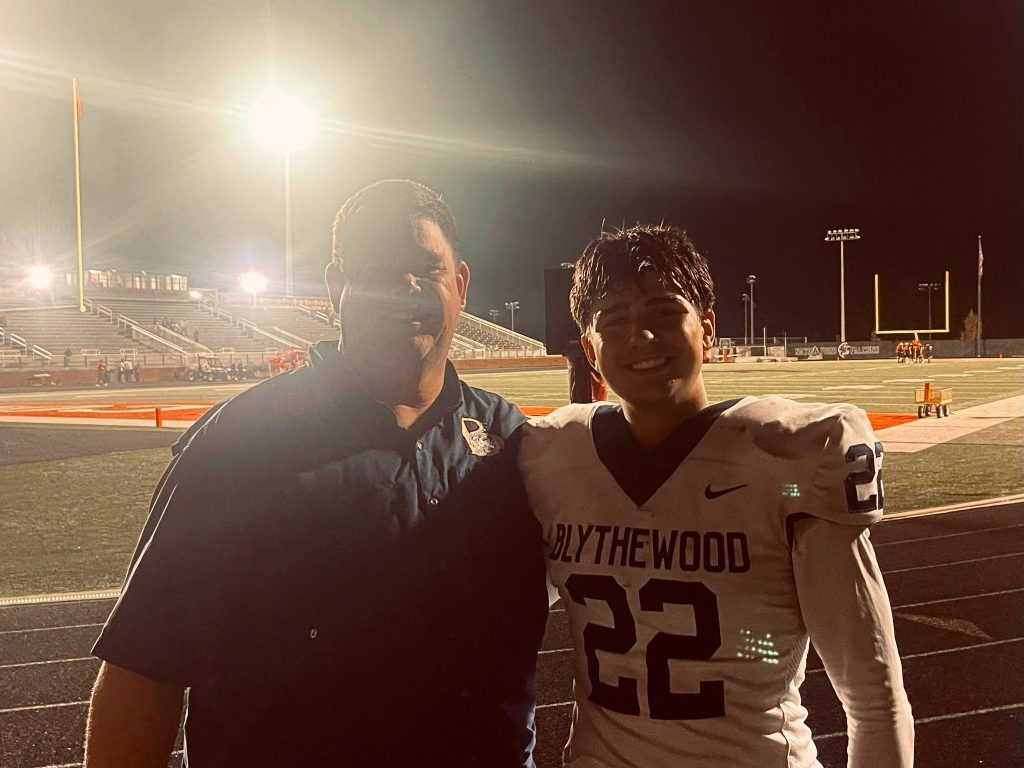 "I just wanted to say that Blythewood High School and the Richland County Sheriff's Department did an amazing job of taking care of the kids and keeping parents informed literally minute to minute," another commented.
Sherman said the school will get back to its normal schedule, but that the care and counseling will continue.
"We've brought in extra staff and counselors for teachers and students," Sherman said. "We'll continue this for days to come – until we're where we need to be, where we feel safe, where we get back to who we were before last Wednesday."
"My daughter was nervous going in this morning but this was exactly what was needed. To be greeted outside with welcome signs, counseling sessions, dance party, games, etc. What a truly amazing school! We are so grateful for Bengal Nation!

– BHS Parent