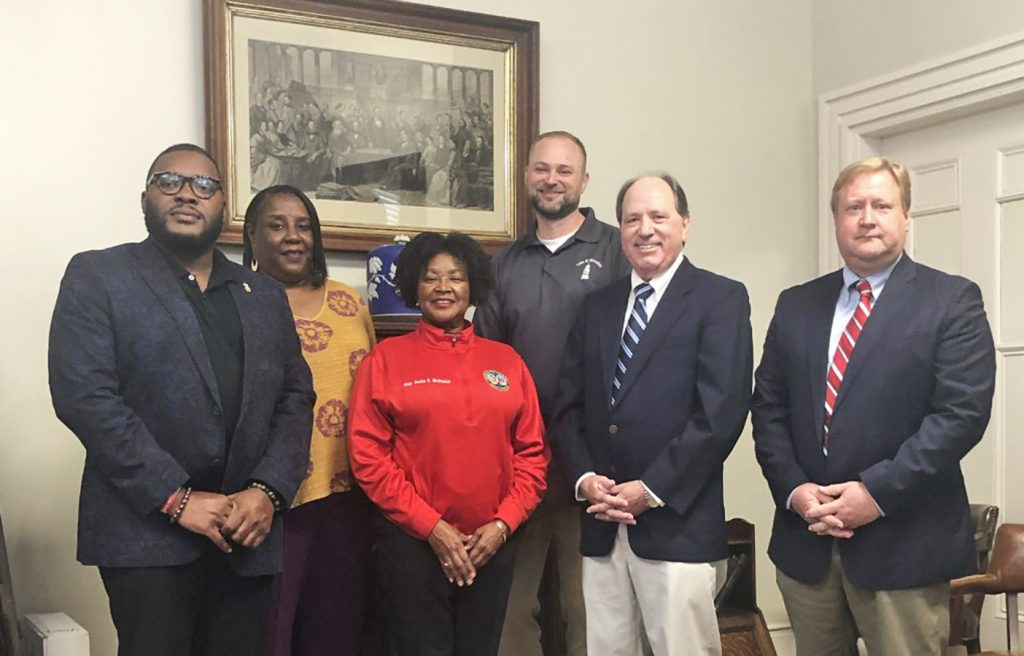 WINNSBORO— Representative Annie McDaniel and Mayor John McMeekin announced Wednesday morning that a South Carolina State Budget Appropriation of $500,000 was granted to the Town of Winnsboro for downtown redevelopment. 
"The capital will be used to jumpstart the long-term goals of bringing a vibrant downtown back to Winnsboro," McMeekin said. "The work can only occur with the partnership of state and local representatives. I would like to thank Representative Annie McDaniel for all her hard work in getting this request through the State Legislature and without her continued support and partnership this wouldn't have happened."
"A vibrant and thriving downtown is critical to the quality of life for the citizens of the Town of Winnsboro," commented Winnsboro Town Manager Jason Taylor. As part of this effort the Town will be actively recruiting for businesses and restaurants that residents have to drive out of Town for now."
The announcement was made at the Winnsboro Town Hall with Mayor Pro Tem Demetrius Chatman and Assistant Town Managers Chris Clauson and Kathy Belton in attendance.