BLYTHEWOOD – You may be familiar with her dessert trailer at Soda City every Saturday in front of the Marriott Hotel in downtown Columbia or at a private event. Or you might have caught her Monday night on TV.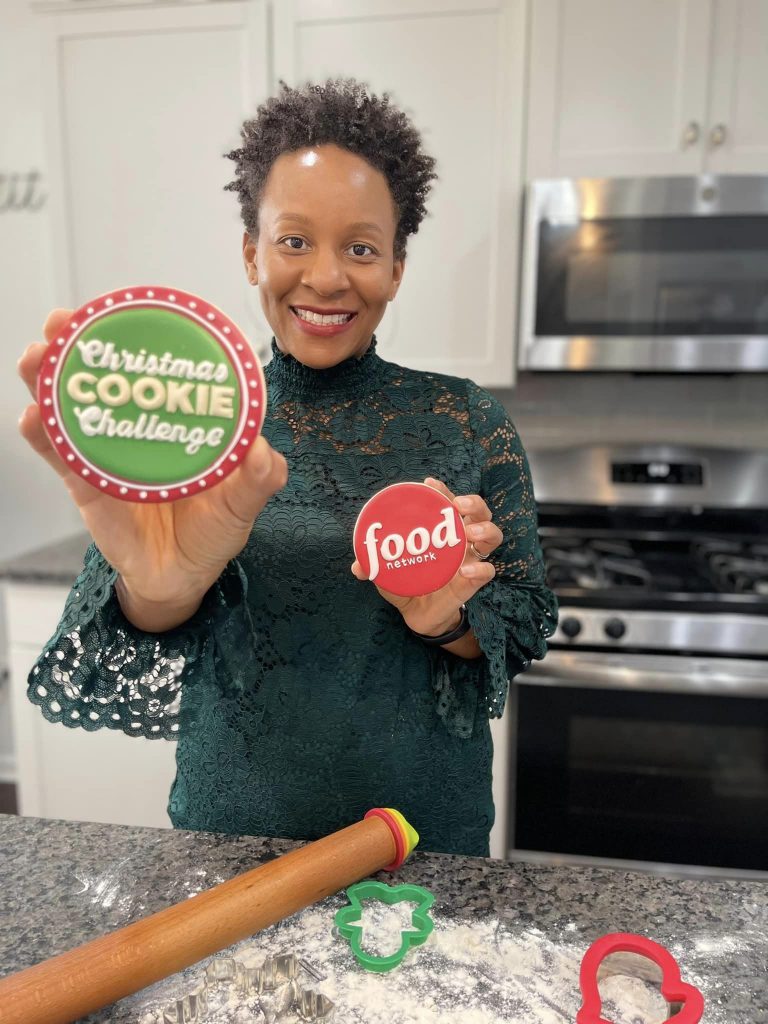 Blythewood resident Selena Dennis, owner of Embellished Dough bakery in Columbia, appeared with her husband and cookie-baking partner, Antavis, on Monday night's Food Network Christmas Cookie Challenge competition.
The couple competed with three other cookie-making couples in two baking contests during the one-hour show.
After the first round of competition, The Dennis team was still in the hunt for the golden Christmas ornament and the $10,000 prize. After the second round in which they made a cookie snowball-throwing scene featuring a cookie version of their iconic travel trailer that serves as a vendor vehicle at parties, receptions and – on Saturdays – at Soda City.
While the couple didn't win, they turned out some cleverly decorated sugar cookies that the show's co-hosts, Eddie Jackson and Ree Drummond, declared "delicious!" Drummond is the designer of Pioneer Woman casual dinner and bake ware.
For more about Dennis's delicious and artistic cookies, watch for a story about her cookie business as well as some cookie-making tips in the Thanksgiving issue of The Voice.