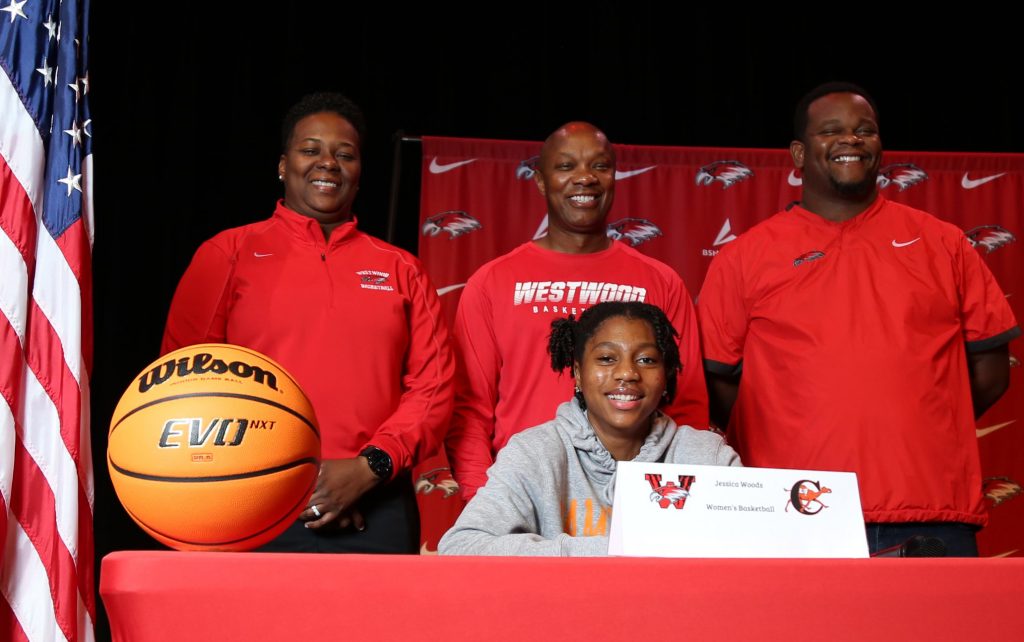 BLYTHEWOOD – "Welcome to The Creek," Campbell University womens basketball tweeted with a photo of newly signed Westwood standout Jessica Woods. Woods signed with Campbell, located in Buies Creek, NC, at Westwood's Nov. 9 ceremony.
A 5-9 guard, Woods averaged 19.8 points, 5.9 rebounds and 3.3 assists last season in leading her team to a third-round playoff spot, a fifth straight region championship, and a 20-7 record.
"Today is such a surreal moment," Woods said on signing day. "I've been dreaming about this day since middle school, really."
Woods said Campbell was her first offer as she entered high school. Their dedication to building a relationship with Woods showed her how much they wanted her to become a Camel.
"I feel like it's a place where I can develop my game and also help my teammates develop their game as well. It's just a great atmosphere, not too far away from home."
"Jessica has the tools to become a tremendous player in our system," Campbell head coach Ronny Fisher said. "Her ability to break down the defense off the dribble combine with a deadly pull-up to make her tough for opponents to guard. Jessica also has the speed and competitive fire to become a great defensive stopper for our team."
"Whatever the team needs from me to help the team… that's what I'm going to do," she said.
Already a 1,000-point scorer, Woods looks to push Westwood to a sixth straight region title, as well as another long run in the 4A playoffs.