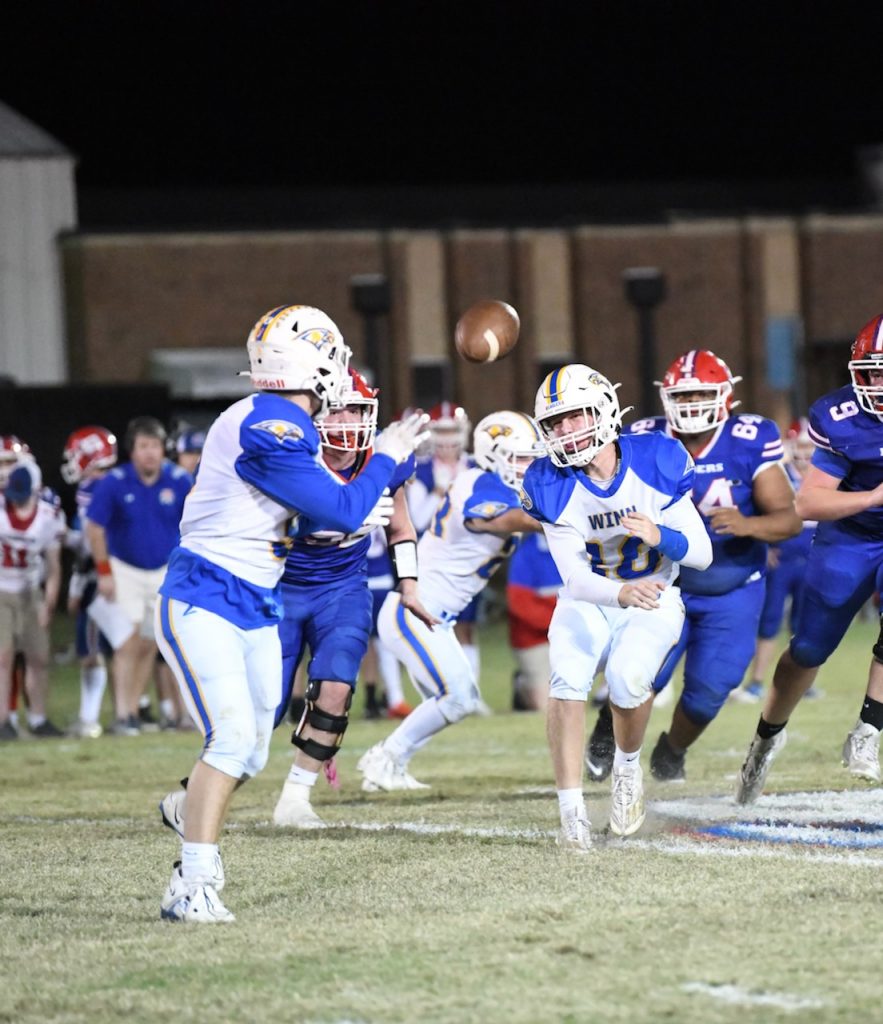 HOLLY HILL – The Richard Winn Academy Varsity Football season ended Wednesday, Nov. 9, with the Eagles falling in the second round of the playoffs to the undefeated Holly Hill Academy Raiders. The impending tropical storm pushed the game forward two days, forcing the Eagles to enter the matchup with just two days of preparation. The Raiders outscored the Eagles 72-14 and led 64-6 at halftime.
Holly Hill presented a highly efficient offense, scoring nine touchdowns on 20 plays and accumulating 539 total offensive yards.
The Holly Hill defense suffocated the Eagles' ground game, holding the Eagles to -1 yards rushing on 17 tries. The Eagles gained 222 yards through the air, but senior quarterback Landon Caulder was just 10 for 30 passing. Caulder threw two touchdown passes but the Raiders recorded two takeaways on interceptions. Senior Rob Wilson led the receiving corps with 86 yards on three catches and a touchdown. Lawson Wade, also a senior, gained 77 yards on three catches and a score. Drew Spires caught four balls for 60 yards.
Wade and Wilson led the Eagle defense with five tackles apiece.
Although the Eagles will lose eight seniors to graduation in the Spring – including Caulder, Wilson, and Wade – Richard Winn will look to reload in 2023 with 20 players returning.
Richard Winn – 0-6-8-0 – 14
Holly Hill – 32-32-0-8 – 72