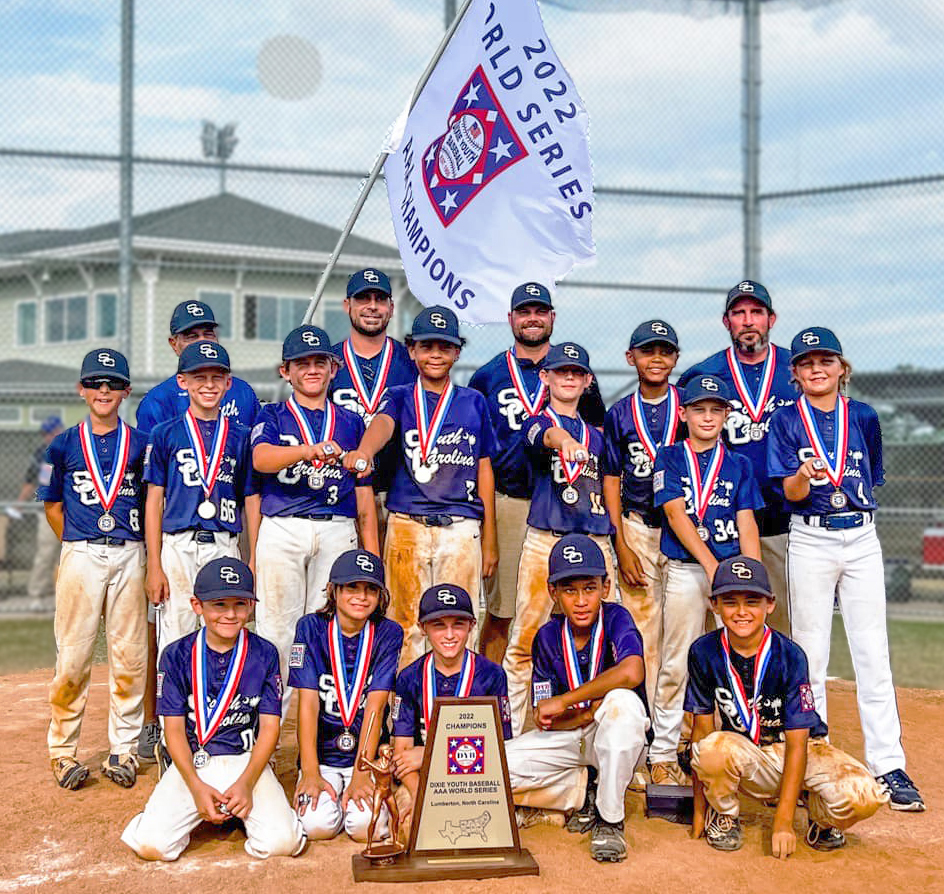 BLYTHEWOOD – The Blythewood Chamber has notified Blythewood Town officials that the Chamber Board will honor the Blythewood Dixie Youth Baseball World Series Champion team as the Grand Marshalls of the 2022 Blythewood Christmas parade.
The team's Coach, Marshall Dinkins told The Voice that the team is thrilled that they will lead the parade on Sunday, Dec. 11.
The selection came after Councilman Donald Brock asked Chamber Director Phil Frye during the Oct. 24 council meeting to consider the team for the honor. Frye said the Chamber was already considering two others for the Grand Marshall, but would take the suggestion to the board.
On Nov. 11, Frye sent out a notice to Town officials that the team had been selected to be the Grand Marshalls.
At the October meeting, Frye also updated council, who funds the parade, that a Christmas market will be open in the park throughout the parade weekend beginning at 4 p.m. Friday and ending at 7 p.m. on Sunday. The market vendors will be selling holiday merchandise and foods.