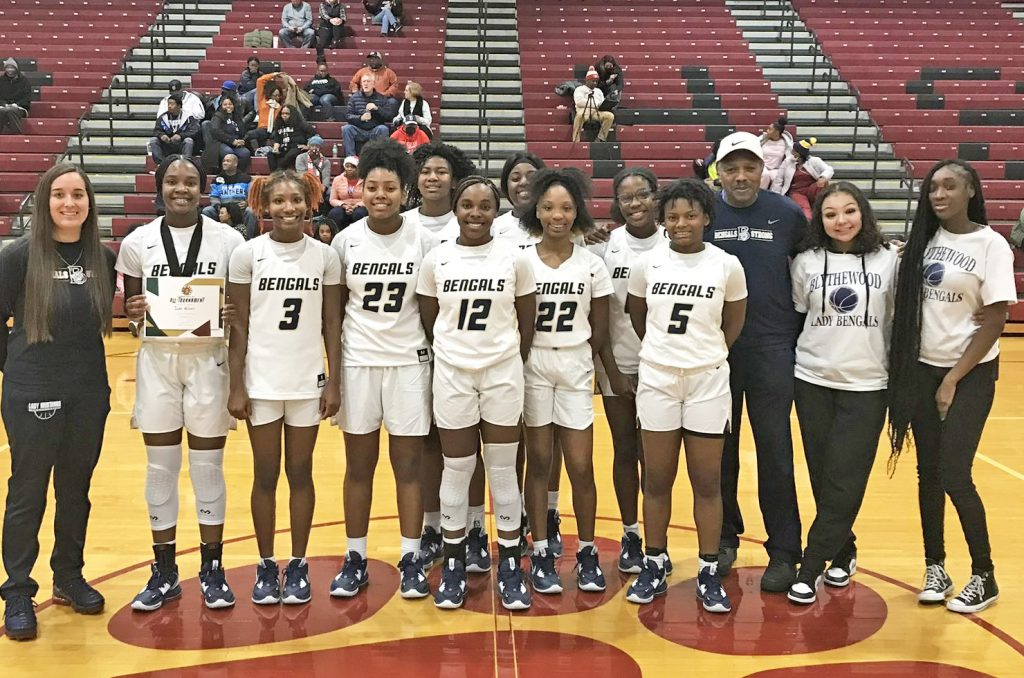 BLYTHEWOOD – Tis the season for holiday tournaments. And Blythewood's girls basketball team headed to Rock Hill for the Rock Hill Classic last week.
The girls dropped a tight game to open the tournament. They fell to Chambers High School 54-50.
Freshmen India Williams and Hayley Hightower led the Bengals with 13 points each. Chase Thomas, also a freshman, had a team-high nine rebounds. Thomas and Hightower each had four assists. Hightower also racked up four steals.
Blythewood returned to Rock Hill for a Thursday game against Marvin Ridge High School of Waxhaw, NC. The Mavericks bested the young Blythewood team 63-42.
Thomas led the team with 13 points and 12 rebounds. She also had 3 assists. Williams and Hightower had ten points each. Williams added six rebounds and three assists. Hightower had five rebounds, three steals and an assist. Junior Madison Brown had seven rebounds, a steal and an assist.
The Bengals got back in the win column with a Dec. 23 game against Butler High School of Matthews, NC.
Blythewood led early and hit halftime with a 24-13 lead. The Bulldogs closed the gap to four points with a big third quarter. Blythewood led 36-32 heading to the fourth.
With their best offensive output of the game, Blythewood put up 20 points in the fourth to take the 56-46 win.
Williams led the effort with 21 points, six rebounds, five assists, two steals and a block. Thomas had 17 points, 10 rebounds, six assists and two steals.
The team returned to action on Tuesday to face Manning High School. Blythewood again led early, boasting a 34-18 lead at halftime.
The Monarchs pushed back in the second half, but Blythewood's lead was too large. The Bengals took the game with a 65-46 final.
Blythewood faced West Florence on Wednesday, but scores were not available at press time.
Blythewood boys defeated Lower Richland 43-34 on Tuesday at Hammond School's Skyhawk Tournament. They faced Wagener-Salley on Wednesday, but scores were not available at press time. The team is set to wrap the tournament with a third game today.
Blythewood will return to regular-season action with a Tuesday game against Westwood at home. The girls game will get underway at 6 p.m. and the boys will follow.