BLYTHEWOOD – The season is young, Region 3-5A competition is a month away, and the Blythewood boys basketball team is in the midst of searching for its identity.
In a 74-28 dismissal of 2A rival Fairfield Central Tuesday night, at least the Bengals showed they could find ways to the basket and drain some 3-pointers along the way.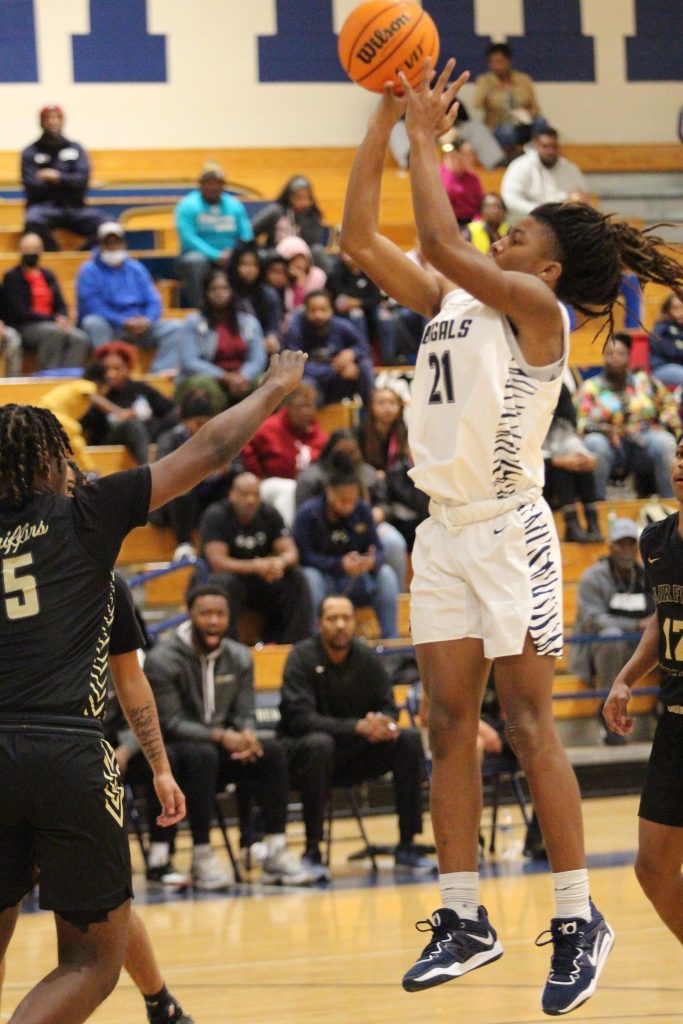 "We're trying to find some different combinations of people who could play together," Zeke Washington said. "We had a couple of people hurt, too. It's hard for us. We couldn't get everybody to play during the offseason. It was an unusual occurrence for us, so we're still trying to put everything together now."
Will Olden scored a game-high 19 points and drained three 3s, while Lamont Jackson scored 10 points. Kishun Chung came off the bench in the second half and delivered 11 points for the Bengals (4-1).
Blythewood never trailed. The Bengals got off to a slow start but Olden and Jackson opened up the 3-shooting by the second quarter, when Blythewood went on a 24-8 scoring run to take a 37-15 lead into the half.
The Bengals outscored the Griffins 20-9 in the third quarter and won the fourth quarter 17-4.
Throughout the game it seemed like anyone the Bengals put on the court would steal, rebound, and/or score. Yet, it also seemed like anyone the Bengals put on the court would turn over the ball or miss out on rebounds.
"We've got a lot of kids we can build off of, a lot of kids can do a lot of things, we've just got to see it all mix," said Washington, who won a 3A state championship with Fairfield Central in 1998. "We don't have a lot of experience, that's our biggest weakness, and we've just got to figure it out: do we play small? Do we play big? Usually it takes about a month to get everything together. Going into the region we've figured out who can do this, or who can do this, but right now it's just crazy."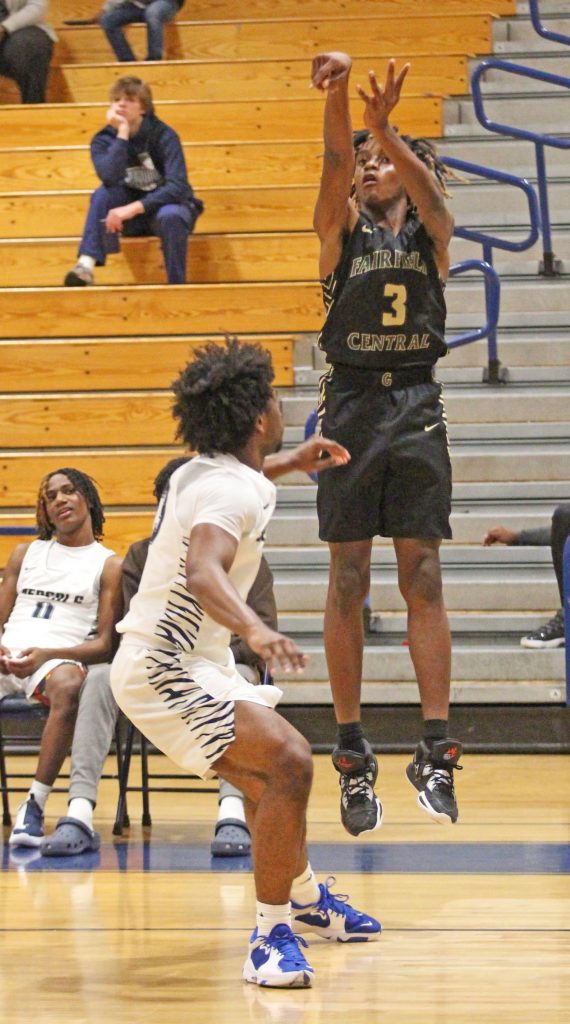 Jonathan Durant, in his fifth year with the Griffins (0-5), said the team has a long way to go as well, but he's optimistic on the team coming together by Region 4-2A play in January.
"We're still trying to put things together. We've got some football guys who just came yesterday, but they're going to an all star game Friday," Durant said. "We've got a lot going on, so we're just trying to fit some pieces in there. We'll get it right. That's a good team they have."
Tuesday night was the first meeting between the teams since December 2017.
"We've been trying to play for the last four years," said Durant, who was an assistant at Westwood before taking the Fairfield Central job in 2018. "It was exciting to get to see him. He's one of the great guys. He's my mentor."
In the girls game, Blythewood (4-2) eased past Fairfield Central (1-2) 55-30. Hayley Hightower scored a game-high 23 points to lead the Bengals. India Williams had 15 points.
Blythewood plays host to Ridge View Friday.
Fairfield Central was at Lancaster Wednesday and travels to Great Falls Friday.
Fairfield Central– 7-8-9-4 — 28
Blythewood – 13-24-20-17 — 74
Fairfield Central
Gladden 8, Young 7, Kincade 5, Woodard 3, Feaster 2, Swilley 1, Mozie 1, Robertson 1
Blythewood
Will Olden 19, Lamont Jackson 10, Kishun Chung 11, Mazyk 9, Haltiwanger 8, Coker 8, Pack 4, Turner 3. Young 2.
Girls
After a ten-point overtime win against Ridge View last Friday, Blythewood found Tuesday night's home opener against Fairfield Central to be a different pace. Blythewood's girls took the lead over Fairfield Central just moments into the first quarter and never looked back en route to a 55-30 win.
Down 2-13 after a quarter of play, the Griffin offense worked to chip away at the lead, putting up 11 in the second. Blythewood scored 15 to take a 28-13 lead at halftime.
The third quarter mirrored the first. Blythewood outscored the Griffins 11-4 to extend their lead to 39-15.
Trying to gain lost ground in the fourth, both teams had their biggest offensive output in the fourth. Fairfield put up 13 points, but Blythewood scored 16 to clinch the 55-30 win.
Blythewood freshman Hayley Hightower led scorers with 23 points. Hightower also had 5 steals, 2 assists and 4 rebounds. She shot 80% from behind the arc. Freshman India Williams had 15 points, 5 assists, 2 blocks and a steal. Freshman Chase Thomas put up 9 points and had 13 rebounds, 2 assists and a steal.
Blythewood 55, Fairfield 30
Fairfield Central – 2-11-4-13 — 30
Blythewood – 13-15-11-16 — 55
Fairfield Central – Jordyn Adams 15, Zanaria Yarborough 11, McMillian 4.
Blythewood – Hayley Hightower 23, India Williams 15, C. Thomas 9, M. Thomas 2, Brown 2, Fluker 2, Young 2.