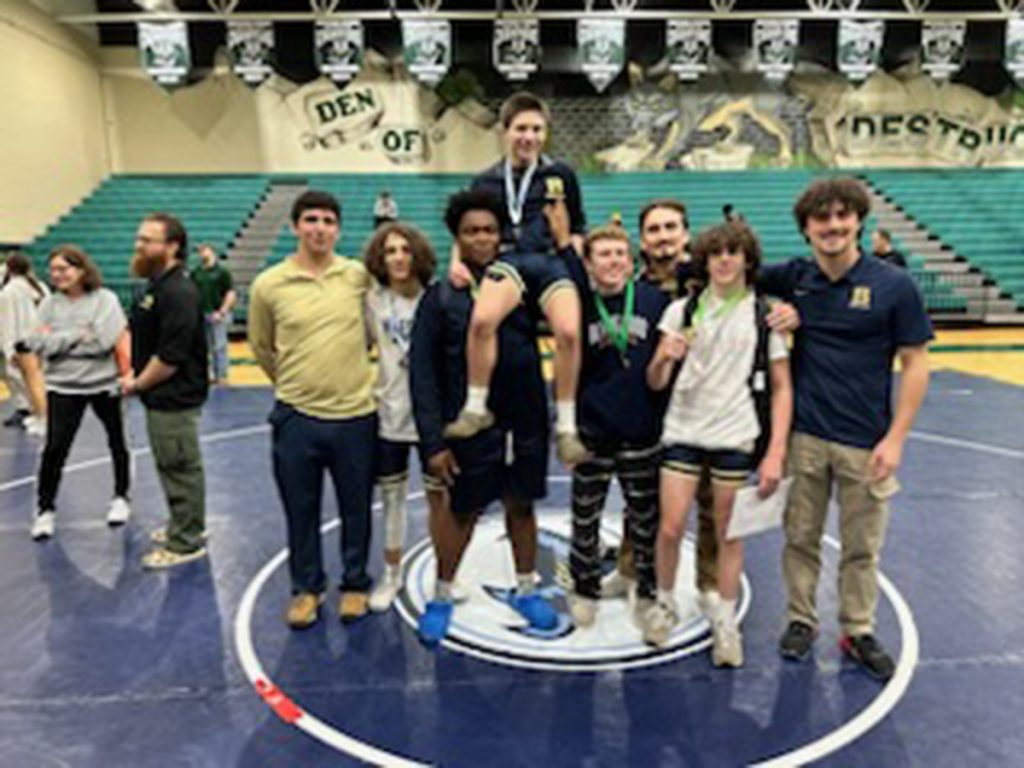 NORTH AUGUSTA – As Blythewood wrestling wraps up the year at the North Augusta Rumble on the River Tuesday and Wednesday, the Bengals look to kick off the new year with a strong season on the mats.
The Bengals got off to a 7-1 record in duals going into the Dec. 14 match against Westwood, Heathwood Hall and Camden, then placed third in Dutch Fork's Silver Fox Invitational. Considering the Bengals won the invitational last year, the result was a letdown, but still indicative of Blythewood's potential.
"It was a disappointment," head coach Paul Watson said. "We had one guy not make weight and another guy got sick, but we're winning some hardware. We've got some guys who are poised to have big years."
The Bengals lighter weights are anchored by sophomore Rolland Boisvert (14-2) at the 106-pound weight class and freshman Patrick O'Donnell (13-2) at 113. Boisvert took second in his class and O'Donnell won his class at the Silver Fox Invitational.
On the heavyweight end, junior Ryland Madison (10-0) took first in the Irmo Palmetto Classic. Fellow heavyweight Steve Osaguano, a senior (5-0) took first at the Silver Fox Invitational.
"One heavyweight won at Irmo and the other heavyweight won at Dutch Fork," Watson said. "We have a major wrestle-off in the heavyweights. Either one could start. It's a good feeling to know we're loaded there."
Among the middles is senior Captain Chase Maynard (3-1) who took third place at Irmo and second place in the Silver Fox Invitational.
"This past weekend (at Dutch Fork) we thought he blew his knee out, but it turned out that he avoided a major injury. He's going to have a big year down the stretch."
The Bengals wrestled in the Lugoff-Elgin Demon Holiday Classic last week and finished the 2022 half of the season at the North Augusta Rumble on the River Tuesday and Wednesday.
Blythewood starts back up at Clover for Region 5-5A-opening tri-match against Clover and Fort Mill Jan. 4. After that match comes the Dreher Blue Devil Invitational Jan. 6-7. The Bengals host a match against Nation Ford, Pelion, and Irmo Jan. 11.
"We're off to a good start on our schedule, but our region is tough as hell," head coach Paul Watson said. "We're hoping we can make some noise in the region and notch our first playoff victory."