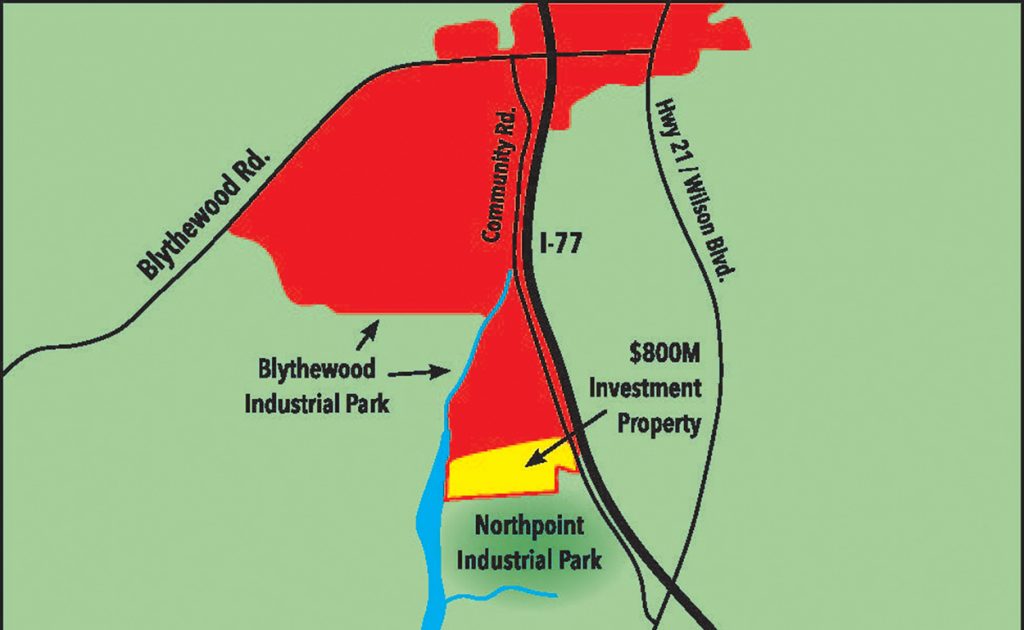 COLUMBIA – Richland County Council has approved a major tax incentive for an $800 million manufacturing facility that plans to locate on Community Road just north of Koyo in the Northpoint Industrial Park just outside the Blythewood town limits.
The name of the company, identified as Project Golden Eagle, has not yet been identified and still needs further approvals before construction can begin.
County officials said the name of the company will be released after the incentive package is finalized, which could come as early as January.
That package is expected to include a reduction in the company's property tax rate from six percent to four percent for 40 years. The company will also receive tax breaks on infrastructure investment, allowing it to further buy down its tax bill by 70 percent for the first 10 years and 50 percent for 30 years after that.
According to County Council Chairman Overture Walker, the company will manufacture solar panels and is expected to bring approximately 1,800 jobs to the Blythewood facility.
The property is located on the southern tip of the Blythewood industrial park and just north of Koyo manufacturing which is located in the Northpoint Industrial park.
If the project receives final approval, it will be one of the largest investments made in Richland County to date according to county officials.