WINNSBORO – There's a new shop in downtown Winnsboro. It's called Drapescapes Window Fashions and is owned and operated by Winnsboro resident Diana Smoot.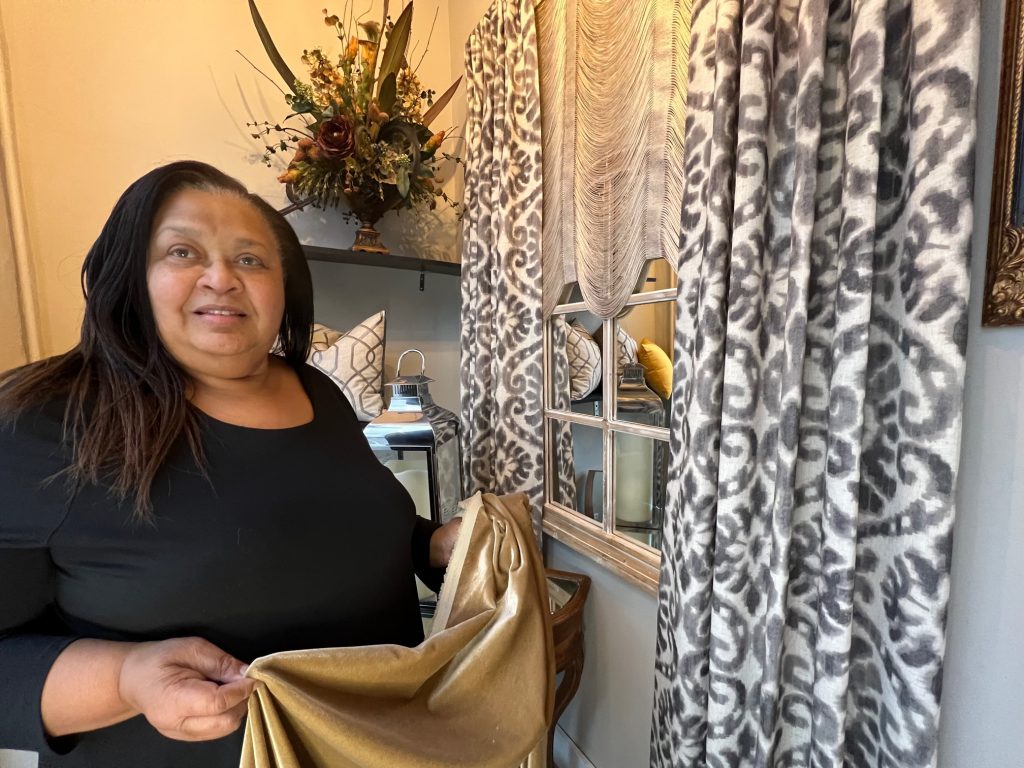 Whether a home has high ceilings, large windows or an open concept, Smoot offers custom window covering choices to minimize problem areas or to enhance an already desirable setting – and she said she can accomplish either economically or with top of the line products.
Besides window coverings, Smoot's shop also offers custom bedding, blinds, shades, shutters and basic alterations.
Parents in the community may already know Smoot as their child's home economics teacher at Fairfield Middle School.
Smoot holds a bachelor's degree in family and consumer science with a concentration in home furnishings, and she is pursuing a certification in window treatments from the Window Covering Association of America.
Smoot said she enjoys both worlds – teaching home economics and running a retail home décor shop where she can share her talents and abilities through direct customer contact.
"I come from a family background in home decorating and I've always especially loved designing and creating draperies," she said.
Smoot has spent over 20 years working at the wholesale level with other decorators.
"I'm so happy to realize my dream of owning my own shop and being able to provide a service to Winnsboro that is really needed," Smoot said. "We have material samples and window displays here in the shop to help our customers with their decision making.
"While I specialize in custom draperies that are usually required for historical homes like we have in Winnsboro, we also offer simpler drapery styles as well as mix and match blinds – even with automation – that can reflect the owners' tastes and needs," she said.
Smoot said she loves solving problems for special issues with windows and other difficult-to-decorate areas in a home.
She said window coverings are also a major factor in energy savings.
"We have a large selection of products," Smoot explained proudly, "and we both sell and sew right here in the shop which allows us to meet our customers' needs in a more timely manner."
Drapescapes Window Fashions is located at 223 ½ S. Congress Street in downtown Winnsboro. The hours are Tuesday – Friday, 4 to 8 p.m. and Saturday, from10 a.m. to 6 p.m. The shop is closed Sundays and Mondays. Smoot can be reached at 910-354-4385, [email protected] or go to www.drapescapes.design.