NEWBERRY – Richard Winn boys jumped out to a 2-0 start after picking up big wins over Ragin Prep Christian Academy in their season opener last week and Newberry Academy in their region opener on Tuesday.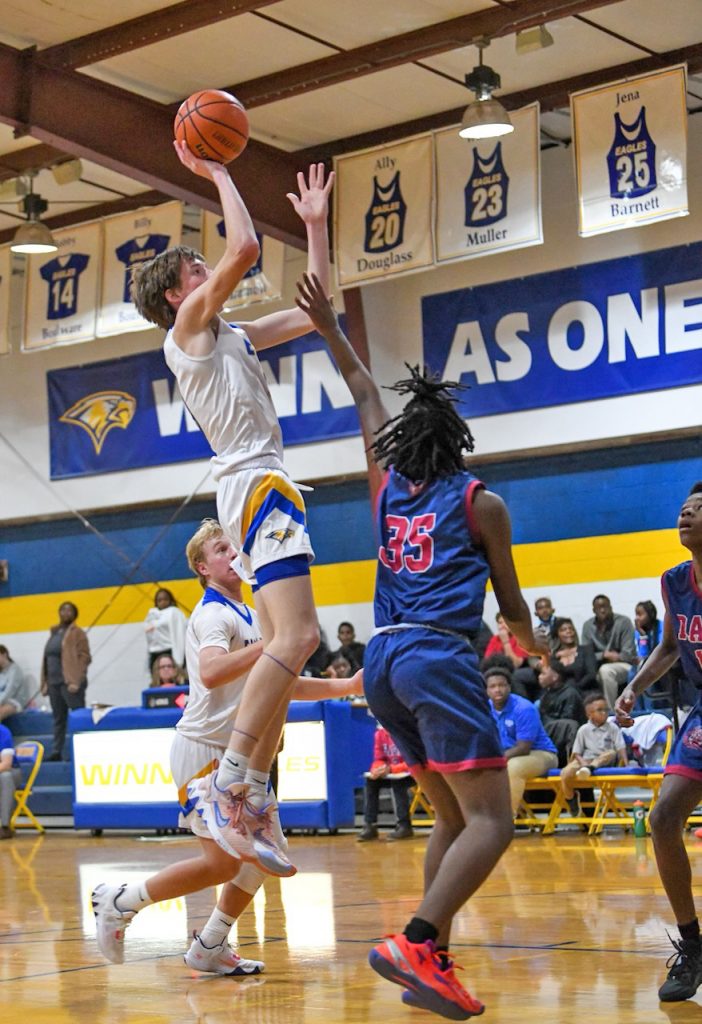 Senior Lawson Wade and junior Drew Spires led the offensive attack against Ragin Prep last Wednesday with 18 and 14 points respectively. Landon Caulder added 9 in the 59-33 win over the Rams. Rob Wilson tallied 8 rebounds. Miller Stuck and Ethan Steward had seven each. Wade finished with 6 rebounds, 7 assists and a block. Spires had 4 assists and 3 steals.
Tuesday night's region opener in Newberry told a similar story, this time with a 57-29 final. Wade tallied 17 points and Spires added 14 again. Steward led on the boards with seven rebounds. Caulder and Wade each had six. Stuck added 5 rebounds, four assists and 2 steals. Wade had 4 steals.
The Eagles (2-0) return all but three from their 2021 roster and look to bring experience to the new season with six seniors.
RICHARD WINN – 24-10-9-14 – 57
NEWBERRY – 6-10-6-7 – 29
RWA: Wade 17, Spires 14, Stuck 9, Caulder 8, Steward 6, Chaisson 3
NA: Brown 8, Alford 6, Joyner 5, Montgomery 3, Moss 3, Brannon 2
---
Girls
Richard Winn's girls also picked up their first region win on Tuesday under first-year coach Jeff Spires.
The Eagles got off to a slow start in the first quarter, scoring only 3 points, but they found their footing in the second to take a 13-4 lead at halftime over the Newberry Eagles.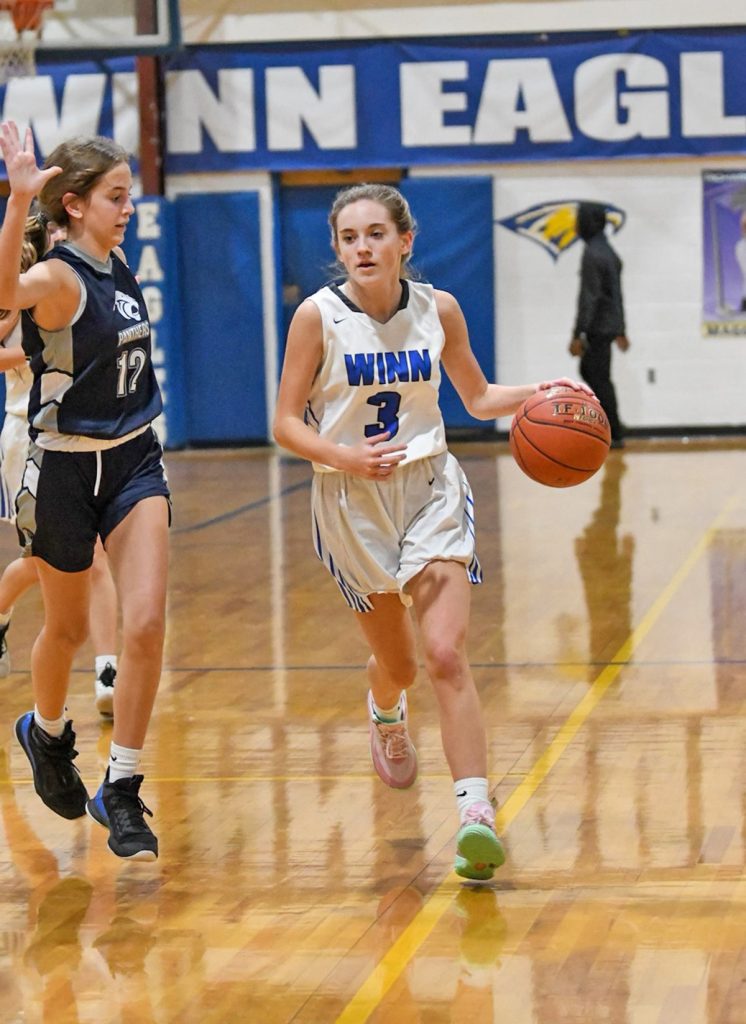 Newberry trailed 17-21 heading into the fourth, and Richard Winn put out any hopes of a comeback with a 38-19 final.
"The girls played well tonight," Spires said following the win. "We are still growing and learning each other.
"Coach Blackwelder and I have changed the whole system from last year. It's been a lot to learn but we get better each day. They are buying in to what we are doing and that will take us places in the future."
Junior Meagan Brigman led the Eagle offense with 15 points, and junior guard Delaney Young put in 11.
The win comes on the heels of a 23-30 loss to Providence Home School in the team's season opener last Wednesday.
Spires knows it takes a village to raise a team, and he tips his hat to the team's support system for their growth so far.
"I have a great assistant in Coach Blackwelder, who brings an even keel personality to the team and tons of knowledge," Spires said. "We have great parent support as well. I couldn't ask for a better group to get my first career win with."
The Eagles, now 1-1 on the season, look to extend their 1-game win streak on Friday when they host region foe Cambridge.
RICHARD WINN – 3-10-8-17 – 38
NEWBERRY – 4-0-13-2 – 19
RWA: Brigman 15, Young 11, Baker 5, Lewis 3, Livermore 2, Hawkins 2
NA: Williams 8, Gilliam 3, Kinard 2, Hutchinson 2, Lombardo 2, Sawyer 2