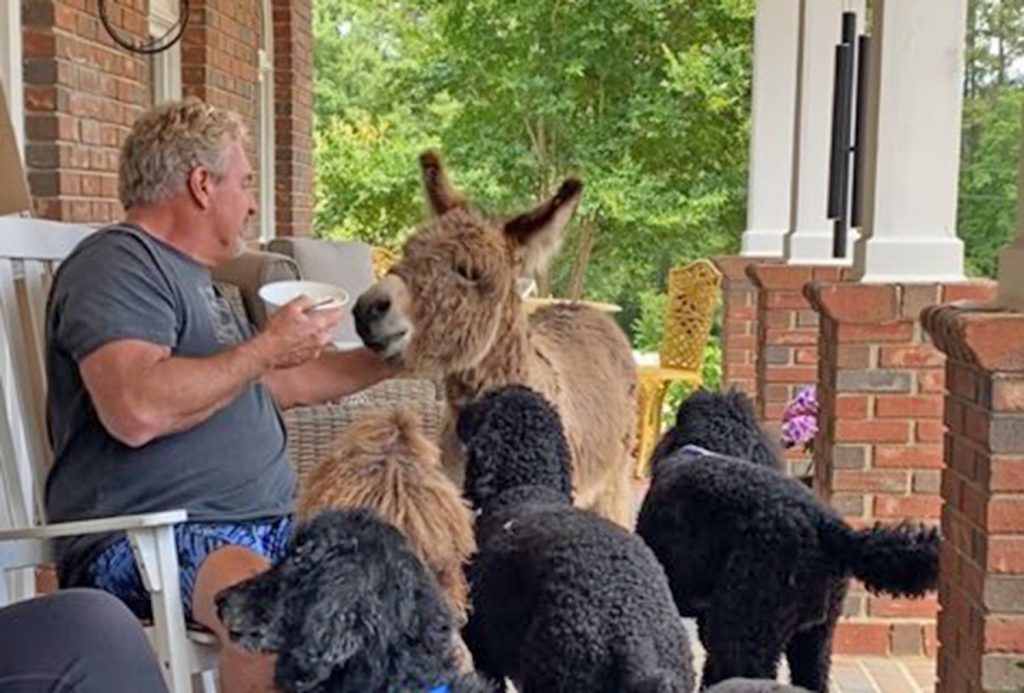 BLYTHEWOOD – Follow the recent fatal attacks by dogs on two miniature donkeys in the Loner Road/Blythewood Road area, other miniature donkey owners in that area have told The Voice that they are now fearful for their own donkeys' safety.
Ron and Jennifer Hart, who live in the area where the two fatal attacks and another attack occurred, own two miniature donkeys and are offering a reward of $1,000 for information leading to the positive identification of the dogs involved in the fatal attacks.
Ron Hart is shown above with their poodles and miniature donkey on the porch of their Loner Road home.