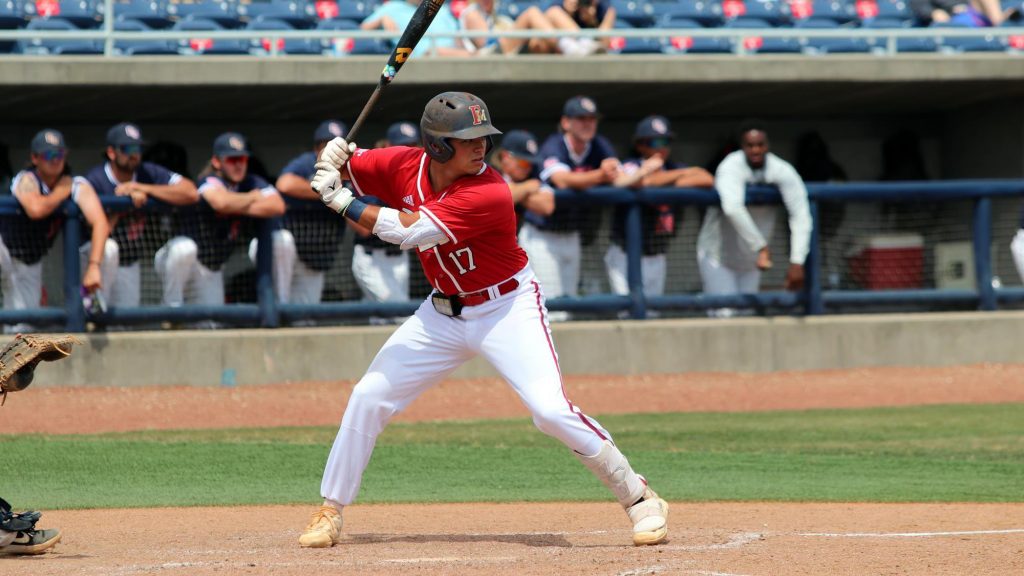 AVON, OH – Former Francis Marion University third baseman Todd Mattox has signed a contract with the Lake Erie Crushers of the independent professional Frontier League.
The 16-team Frontier League features teams in seven states and Canada, and has a schedule that runs from mid-May through early September.
Mattox, a product of Blythewood High School, hails from Winnsboro.
In the 2022 season at Francis Marion, he hit .393 with 54 runs, 14 doubles, five triples (led Conference Carolinas), two homers, 46 runs batted in, and a .464 on-base percentage. He reached base safely in 46 of the 48 games.
Mattox made headlines last April when his on base 79-game streak was snapped only nine games shy of the all-time Division II record.
He ended his career with program history's fourth-best average (.392). In 2021, he batted .405 to become only the 10th Patriot in program history to reach the .400 mark.
In interviews with The Voice during his collegiate career, Mattox talked about his lifelong dream to play professional baseball.
"That's always been a dream of mine for as long as I can remember," he said. "That would be amazing. I plan to play out my last season here and go on from there. If I get the opportunity to play in the minor leagues or wherever, I'm gonna take it."
"I don't get this stuff back. I've got my whole life to work, but baseball comes and goes. Whatever opportunity presents itself to continue playing, I'd like to try it," he said.
"I'm just going to keep working and keep on keeping on," he said. "I'm not going to sell myself short. I'm going to go out to the ballfield and give it my all no matter what the circumstances. Going to keep working out and get time in the cages, continue to do the things that make me successful."
Mattox, who graduated from Francis Marion last May, was a two-time first-team All-Conference selection and a two-time All-Region pick. For his work in the classroom, he was named to the Conference Carolinas Presidential Honor Roll in 2022 and to the FMU Swamp Fox Athletic-Academic Honor Roll on two occasions.
The Crushers are based in Avon, Ohio, and play in the 3,500-seat Mercy Health Stadium. They will open their 2023 season at home for a May 12-14 weekend series against Quebec Capitales. They'll end their 93-game regular season Sept. 3 against the Gateway Grizzlies.