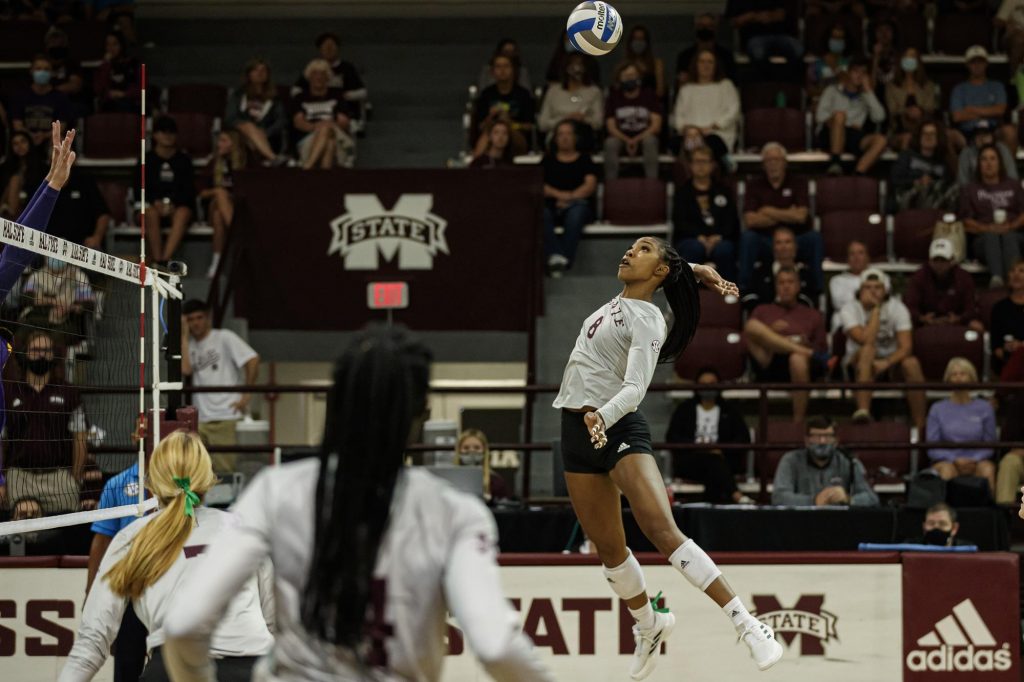 STARKVILLE, MS – Mississippi State's volleyball right side Gabby Waden continues to receive recognition by earning a spot on the American Volleyball Coaches Association (AVCA) Division l All-Region Team on Dec. 6. Two weeks prior, Waden was named honorable mention All-America by the AVCA.
The All-Region Team selection marks Waden's first career All-America honor as she becomes just the fourth Bulldog to earn honorable mention All-America accolades by AVCA and the first since 2014. Waden and the Bulldogs wrapped up the most successful season in school history recently with the program's first NCAA Tournament appearance. MSU finished the 2021 campaign with a 25-6 overall record and 16-2 mark in SEC matches. The 25 overall wins and 16 conference victories marked new MSU single-season records in both categories.
"I am so proud of Gabby Waden for being named to this elite list of players," head coach Julie Darty Dennis said. "This is an incredible honor and she has worked extremely hard on all aspects of her game. This is a testament to that hard work and dedication. Gabby is more than just a great volleyball player, she's a great teammate, hard-working student and tremendous young woman. This award highlights the fantastic volleyball player she is, but also what she means to all of us on and off the court and it is worth more than any award we could give to her.
"Gabby has left this program better than she found it and will go down as one of the best attackers in Mississippi State volleyball history," Dennis continued.
Waden was recently named to the All-SEC Team for the second straight season and also earned a spot on the South All-Region team for the second consecutive year. Waden led the Bulldogs in almost every offensive category during the 2021 season, registering a team-best 429 kills and an average of 3.43 kills per set with a .328 attacking percentage. She also totaled 97 blocks on the year and ranked second on the team with an average of 0.78 blocks per set. Overall, Waden accounted for 479.5 points and 3.84 points per set in 2021.