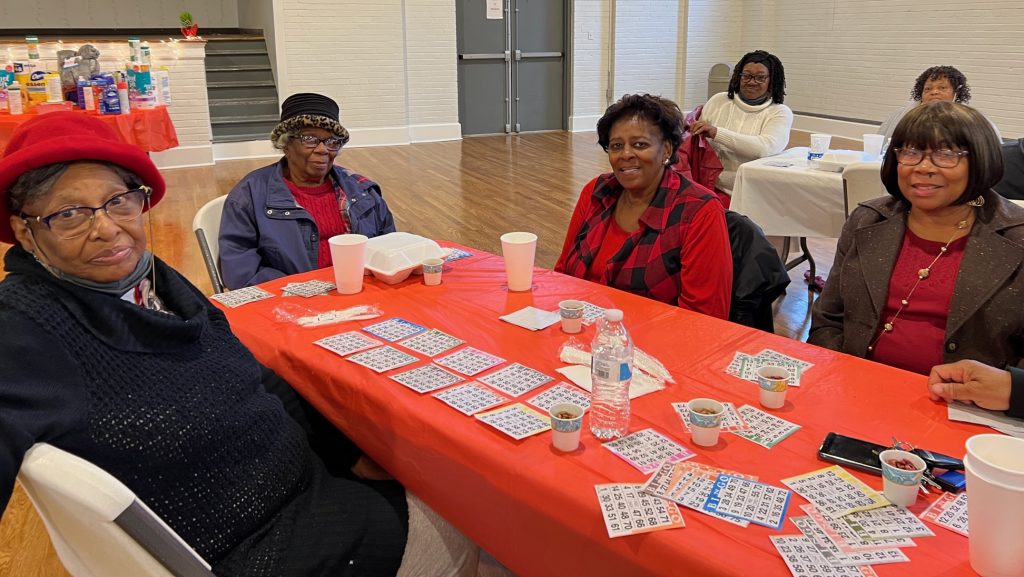 WINNSBORO – The annual Seniors Holiday Luncheon sponsored by the Winnsboro Department of Public Safety and held at the newly renovated Armory building, was tons of fun from 11 a.m. until 3 p.m. on Friday, Dec. 22.
Catered by Scotties, the event was anchored by many rounds of Bingo, great prizes, music and dancing.
With about 75 in attendance, the town's Interim Police Chief Kevin Lawrence took his turn at calling Bingo numbers and Curtis Goins DJ'd.
Bingo prizes included everything from a pair of coveralls to a month's supply of paper towels.
The event was organized and decorated by WDPS officers Francine Goins, Oren Gadson, Booker Moore and Melinda Martin; volunteer Jane Boyter; Clerk of Court Jessica Ginyard; Phyllis Watkins, Curtis Goins and Chief Lawrence.