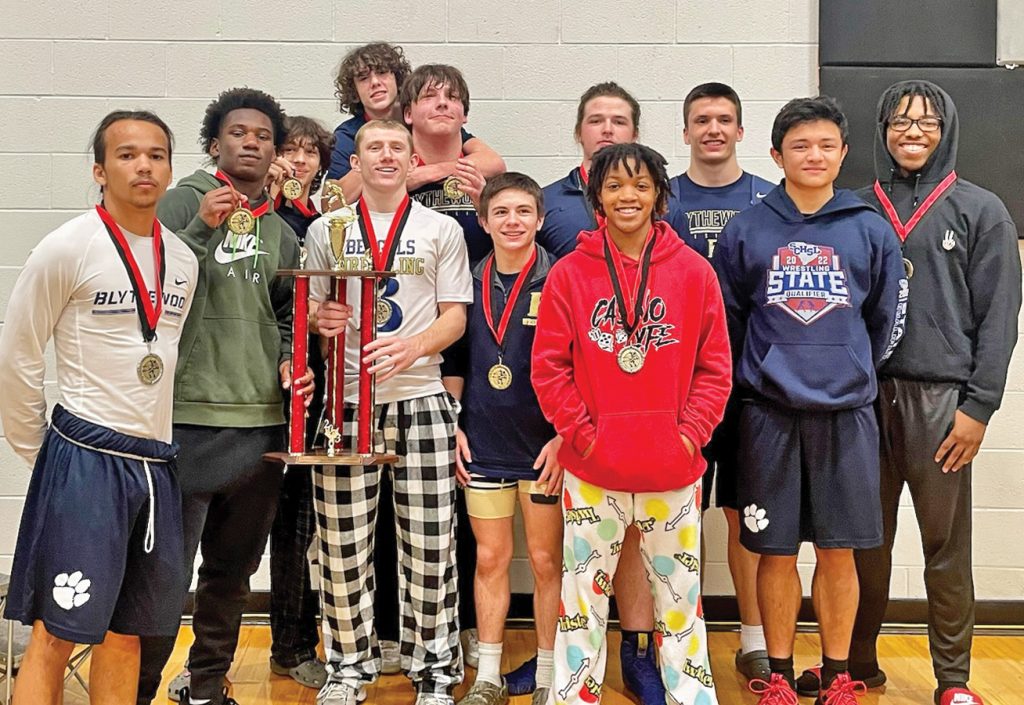 COLUMBIA – Blythewood's wrestling team was crowned champions in the inaugural Richland County Championships held at Cardinal Newman High School on Saturday Jan. 21.
Dominating the Team Points to win the overall first place trophy, the Bengals also had lots of individual winners.
Placing first and claiming individual championships were Rolland Boisvert at 106 pounds, Patrick O'Donnell at 113 pounds, Desmond Macklin at 152 pounds and Rylan Madison (HWY).
Cam Shepard (120lbs), Tiyanna Mack (132lbs) and Chase Maynard (138lbs) placed second for Blythewood.
Caden Veguilla (126lbs), Jayden Simon (182lbs) and Luke Ely (220lbs) finished in third place, and Jacob Blevins (145lbs) placed fourth.
The Richland County title comes on the heels of Blythewood closing out their home matches against Spring Valley and Ridge View. Blythewood defeated Ridge View and put down region rival Vikings 78-6 to finish fifth in Region III and qualify for the Dual State Championship Playoffs.
Blythewood finishes 15-9 on the regular season.
Blythewood will head to Fort Mill to compete in the Individual Region Championships on Saturday.